USA
27th July 2019 - Major League Soccer (Tier 1) - Chicago Fire 0-0 DC United - Attendance, 18,232.
A Saturday night evening fixture saw us return to the newly renamed SeatGeek stadium to see what turned out to be a bit of a disappointing affair. Certainly the first half was extremely drab with neither side able to stamp their authority on the match.
Fortunately, the unusually large home crowd were treated to a much better second half and the home team could and probably should have nicked a winner, but spurned a number of decent half chances.
The attendance was probably boosted by the appearance of Wayne Rooney in the away team line-up, but aside from a gloriously saved free-kick he seemed to spend most of his time chasing down and remonstrating irately at an uninterested referee.
10th March 2018 - Major League Soccer (Tier 1) - Chicago Fire 3-4 Sporting Kansas City - Attendance, 14,021.
We returned to Toyota Park to cheer on Chicago Fire in their inaugural game of the new 2018 MLS season. Coming off the back of a very positive season the year before and safe in the knowledge that in 7 previous visits to this ground we'd not yet seen them lose, we arrived in high spirits. Rather discouragingly, by half time it was 0-2 to the visitors as the home defence twice froze in the line of duty. They were not the only ones to freeze, as by now we were beginning to lament our choice of seats in the upper tier. It wasn't so much the altitude or exposure to the wind that was the issue, more the metal bleachers under foot that seemed slowly determined to cause the onset of frostbite on our numbing limbs.
After seeking respite from the conditions in the nearby restrooms at half time and then walking the concourse of the main stand to keep ourselves warm we returned to our seats for the second half in hope of a comeback. Chicago duly delivered. With 20 minutes to go new loan signing Aleksander Katai powered home a header before last season's MLS top scorer Nemanja Nikolic poked in an equaliser just 4 minutes later. Then, with just 8 minutes to play - mayhem ensued. First, The Fire completed their unlikely comeback with another Nikolic goal, but Sporting Kansas quickly struck back with two goals in three minutes to hold on for an extraordinary 4-3 victory.
Player of note was former Derby County forward Johnny Russell, with the Scotsman bagging his first goal for his new club.
26th August 2017 - United Soccer League (Tier 2) - Louisville City 0-3 Orlando City B - Attendance, 8,251.
A couple of new experiences for us as we ventured down to Kentucky to see Louisville City play. This would be the first time that the team we were supporting were to come up against a 'B' team rather than an individual club in their own right. Also, the game was being staged at Louisville Slugger field, a stadium built primarily for baseball and not for soccer games. We were going with Kristen (Mel's college friend) and Will, a couple who attend regularly, something that became abundantly clear to us when we arrived at their house and they opened the door dressed in the team's purple, something that we failed to do. They took us downtown for a whirlwind tour of the area and drinks at the adjoining Against the Grain brewery before we headed into the ground to take our seats. A few minutes before kick off the supporters group 'The Coopers' came marching in with drums and would keep the noise levels going impressively throughout the game despite the scoreline going against the home team. Their support was endless, and the songs were upbeat, but fitting the word 'purple' successfully into a chant really is tough.
We arrived in Louisville, claiming we were good luck charms as we'd never yet seen the team we are supporting in the US lose. On this night we were emphatically let down by Louisville City as they found themselves quickly 0-2 down and devoid of ideas going forward. The half time team talk didn't seem to help either as Orlando came out and scored quickly after the restart making it 0-3. This seemed to wake the home team up and they spent the last 30 minutes attacking the goal but were unable to break through, despite hitting the bar and post. Former Spurs youth player Cameron Lancaster (his 1st team Spurs career consisted of a 12 minute cameo against Wigan in the Premier League alongside stars such as Luka Modric and Gareth Bale) was at the heart of many attacks but he too was unable to apply the finishing touch.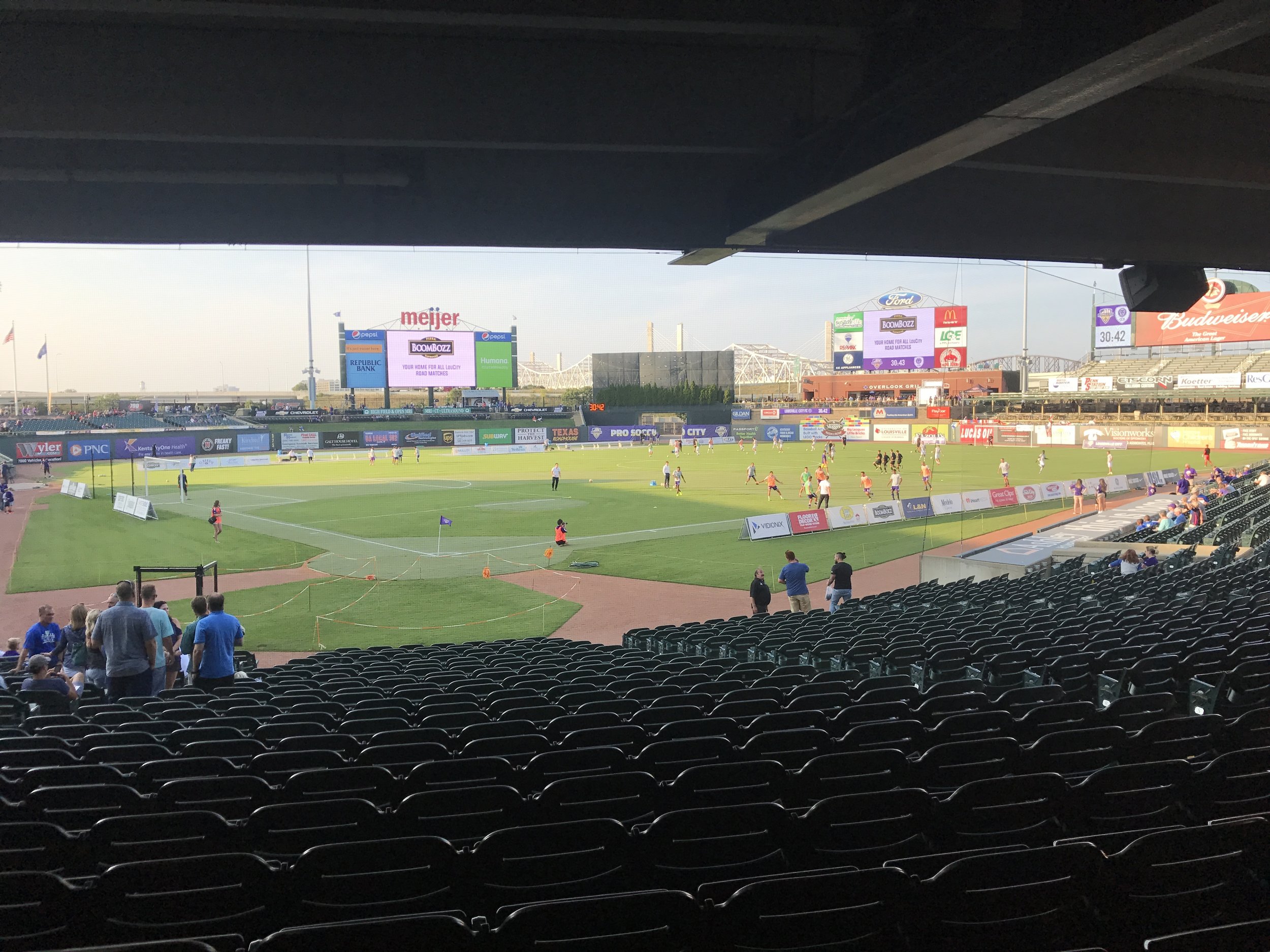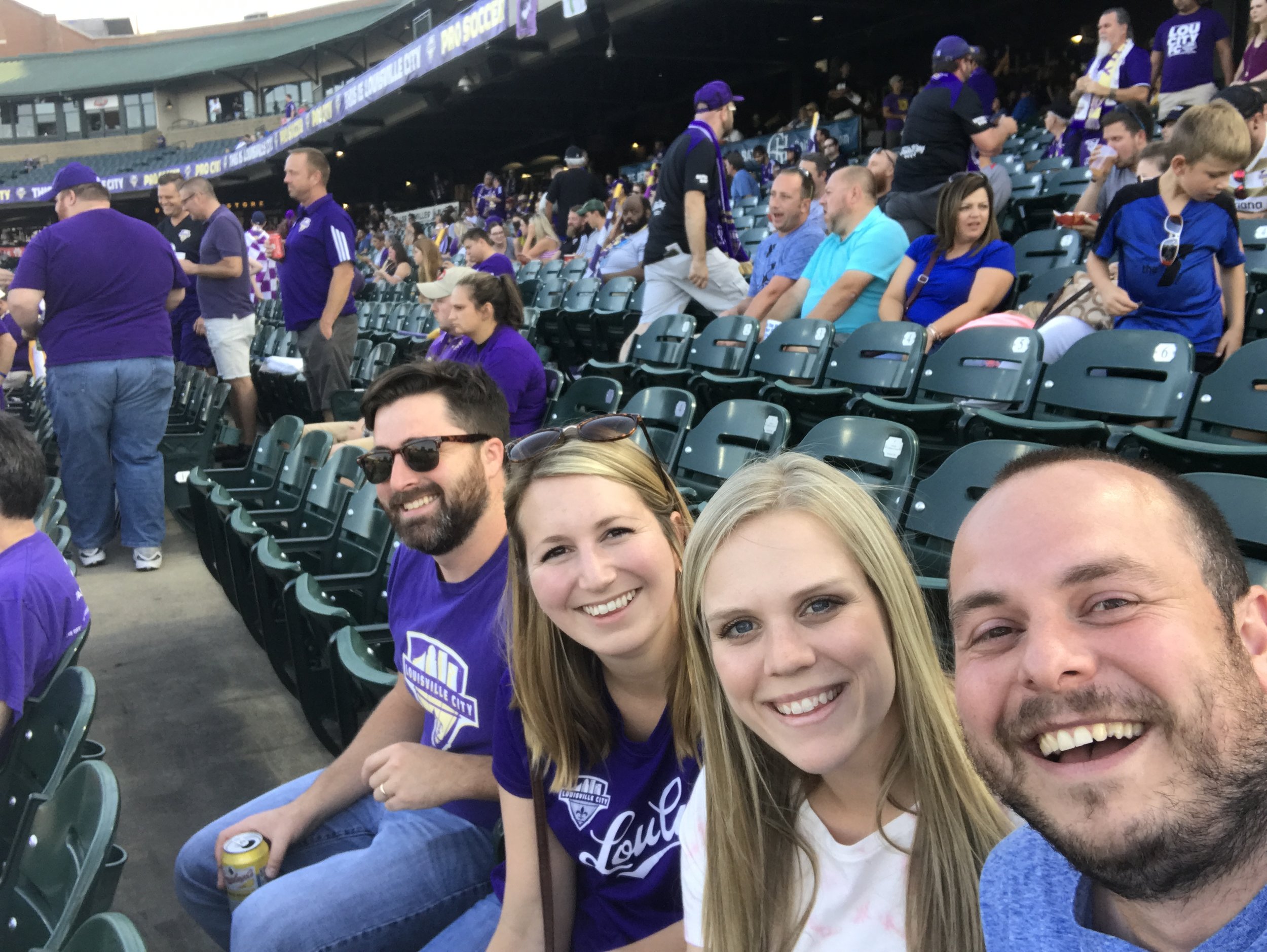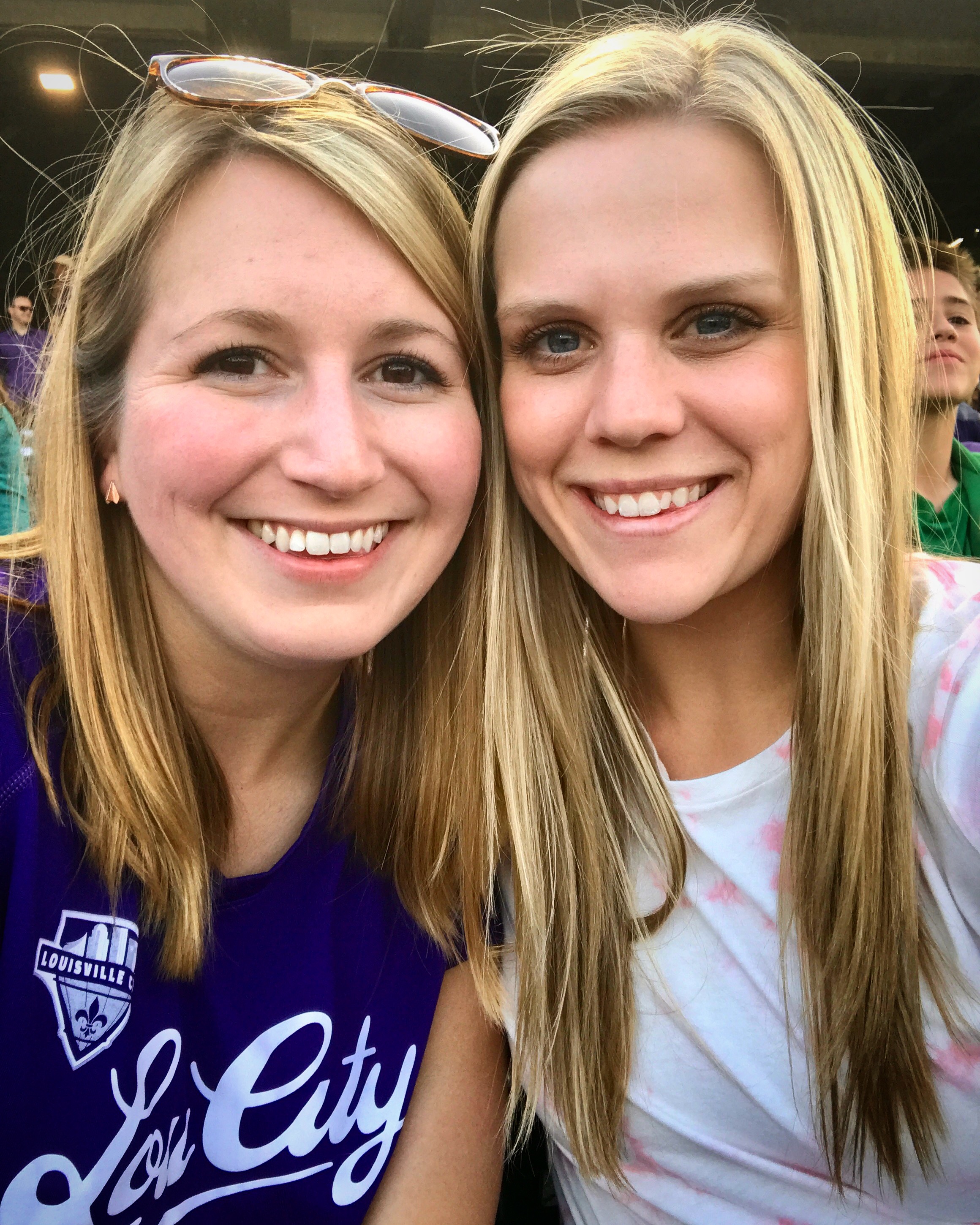 5th August 2017 - Major League Soccer (Tier 1) - Chicago Fire 4-1 New England Revolution - Attendance, 20,214.
A new season and this time around Chicago Fire are actually in the hunt for a play-off spot for the first time since 2012. Optimism is high at Toyota Park with the game almost a sell-out. This probably has as much to do with a certain Mr Bastian Schweinsteiger as Chicago's recent form. The game isn't a classic, in fact it was probably the worst performance from a team winning by 3 clear goals that's ever been seen, but the three points prove invaluable as The Fire's hunt for success rolls on.
24th August 2016 - Major League Soccer (Tier 1) - Chicago Fire 2-2 LA Galaxy - Attendance, 16,179.
Steven Gerrard, Robbie Keane, Ashley Cole, Gio Dos Santos - you could argue they were a 'galaxy' of stars, And so we took to Toyota Park with more excitement than usual only to discover that NONE of them would be lining up to face Chicago that night. Gerrard and Keane were absent in their entirety, but Ashley Cole came off the bench late in the second half (to a cacophony of boos from Pete.. and only Pete), as did Dos Santos. The latter scored the equalising goal, and when he did so a fair proportion of the home 'faithful' (being of Mexican descent) caused a strange smattering of cheers to ripple through the stands. Chicago Fire had an awful season, coming last in the league by a long way, but strangely we are yet to see them lose when in attendance.
18th August 2016 - North American Soccer League (Tier 2) - Indy Eleven 2-1 Rayo OKC - Attendance, 7,066.
We dipped into the second tier of American Soccer on a soaking wet night in Indianapolis, Indiana to witness Indy Eleven play host to Rayo OKC. Indy play in an open planned Athletic stadium meaning it was impossible to keep dry but the locals didn't seem to mind and we kept our interest levels up by switching our attention between the incredible purple coloured skies and the Rayo OKC striker - the one and only Georgios Samaras. After the game Pete nipped down to the tunnel to pat the 'great man' on the back as he passed by.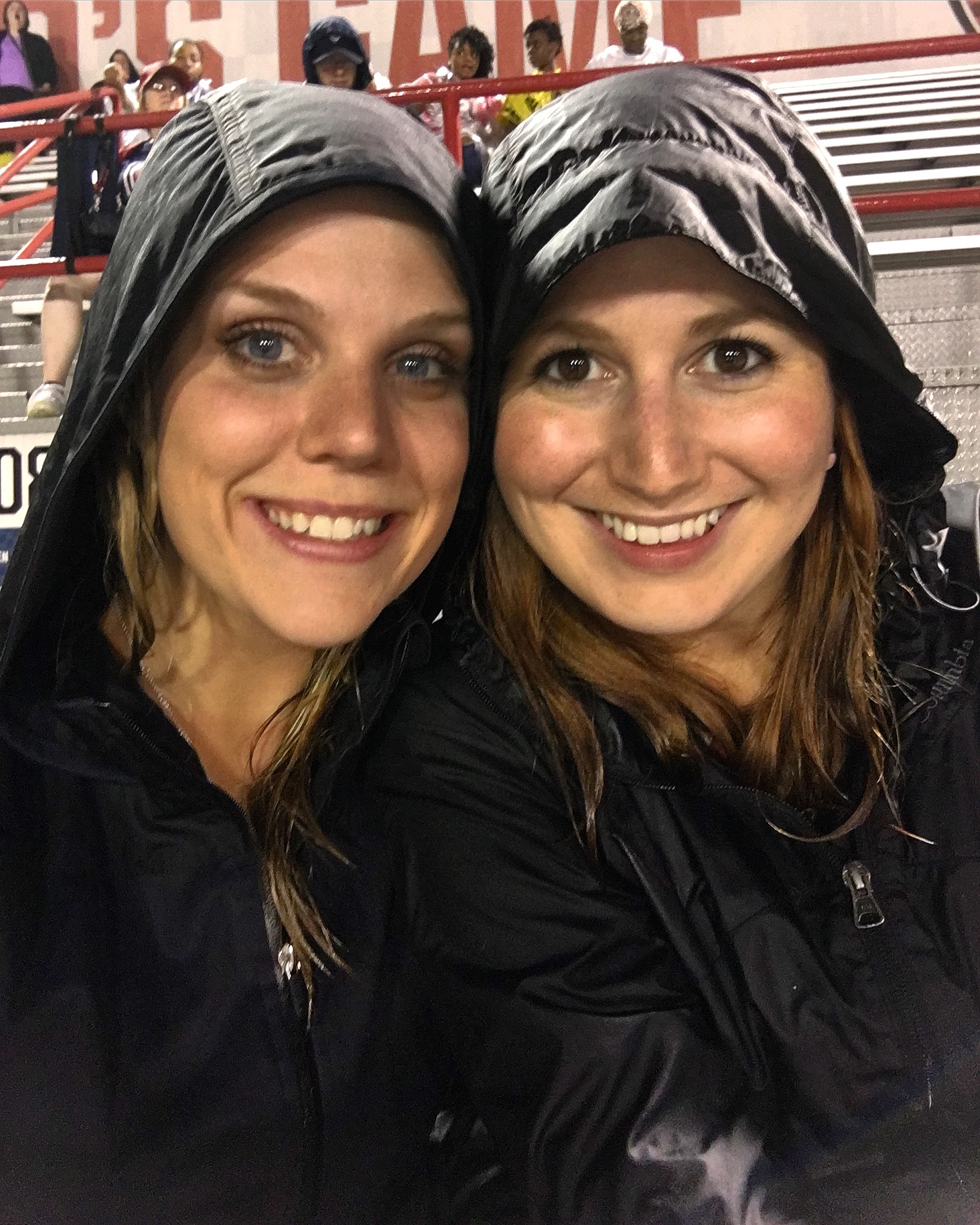 13th July 2016 - Major League Soccer (Tier 1) - Chicago Fire 1-0 Sporting Kansas City - Attendance, 13,879.
Chicago Fire beat Sporting Kansas City by a single goal that came in the first half. The match paled in comparison though to the large storm that hit the area earlier that evening, delaying the game by over an hour. Once we were finally admitted into the stadium we took more joy in witnessing the incredible post-storm skies and double rainbow that had developed overhead than the game itself.
1st July 2016 - Major League Soccer (Tier 1) - Chicago Fire 1-0 San Jose Earthquakes - Attendance, 16,487.
On the weekend before July 4th, the Fire eked out a 1-0 victory over San Jose Earthquakes with a lone second half strike from John Goosens. San Jose boasted former Tottenham Hotspur youth player Simon Dawkins in their line-up. The fans (including us) hung around after the match to see the heavily advertised firework display, which was bizarrely staged off the side of the main stand meaning half of the people in the ground couldn't see it.
28th June 2016 - US Open Cup (Round of 16) - Chicago Fire 2-1 Columbus Crew - Attendance, 6,190.
Another sparsely populated stadium as Columbus Crew were in town (bringing 7 away fans with them). Two early David Accam strikes were enough to see the Fire through to the next round.
15th June 2016 - US Open Cup (4th Round) - Chicago Fire 0-0 Indy Eleven (1-1 AET, Chicago Fire won 4-3 on penalties) - Attendance, 5,543.
Our first foray into the US Cup system and we were not overly surprised to find a lack of enthusiasm from the fans as Toyota Park was only one quarter full for the game against 2nd tier Indy Eleven. A shame really as this cup competition belies the US reputation as being new to soccer, with this tournament now entering it's 103rd year of play. The fans that did show though were treated to a 0-0 bore draw over ninety minutes. In extra time though, things suddenly came to life with Indy taking a shock 0-1 lead before Chicago smartly equalised. They would go on to win the ensuing penalty shoot-out 4-3.
20th September 2014 - Major League Soccer (Tier 1) - Chicago Fire 3-3 DC United - Attendance, 17,279.
Towards the end of the MLS season, we made it to see Chicago Fire for the first time. They were struggling near the foot of the table and on this occasion blew a 2-0 lead, to somehow find themselves 2-3 down with only 12 minutes to play. Fortunately, they managed to force an equaliser to prevent our first ever visit to Toyota Park from ending in defeat. The pitch was in atrocious condition due to being cut up by concerts held there that summer, and we got the feeling that this only added to the frantic nature of the game.
Players of note were a young Tottenham loanee called Grant Ward, former Liverpool flop Florent Sinama Pongolle and Welshman Robert Earnshaw.