England
5th August 2018 - League 1 (Tier 3) Southend United 2-3 Doncaster Rovers - Attendance, 7,147.
On the first day of the new 2018/19 season we took a trip down to Roots Hall to cheer on Southend United in their home opener. After a goal-less yet entertaining first half in which Southend could easily have been two or three goals up, the second half featured five goals and plenty of emotion from both players and fans alike. Somehow, after having looked much the better team for most of the day, Southend contrived to concede 3 second half goals and with 15 minutes to go it looked all over. But two hard fought, scrappy goals later and we were all set up for an enthralling finish. In the end though, they fell just short but the game was a perfect way to end our Essex adventure before heading back to the US.
31st January 2018 - Premier League (Tier 1) Tottenham Hotspur 2-0 Manchester United - Attendance, 81,978.
We visited Wembley Stadium for the first time together to witness Spurs confidently sweep aside a surprisingly poor Manchester United side complete with new Arsenal recruit Alexis Sanchez. We took our seats behind the goal in the upper tier and were forced to stand in appreciation almost immediately as Spurs broke through to score through Christian Eriksen after just 11 seconds. After 30 minutes it was effectively game over when Phil Jones neatly passed the ball into his own net. This left us able to sit back and watch an extremely satisfying last hour (alongside the record Premier League attendance to date) of neat play, extraordinary ball control and composure by Dembele and Dele Alli in Midfield and impeccable defending by both Jan Vertonghen and Davinson Sanchez as we calmly kept Manchester United at bay.
13th January 2016 - Premier League (Tier 1) Tottenham Hotspur 0-1 Leicester City - Attendance, 35,850.
Between us, we've been to quite a few games in English football, at all levels of the game. But as Tottenham fans this game was perhaps the most important to us in recent times. We didn't know it at the time but come the end of the season these two teams would be racing head to head for the title (Spurs would somehow contrive to finish 3rd in this two horse race behind eternal foe Arsenal, but that's another story). The game itself was not a classic, Spurs were unable to breakdown a stoic Leicester back line and then suffered a sucker punch in the last few minutes when Robert Huth headed home from a rare Leicester corner.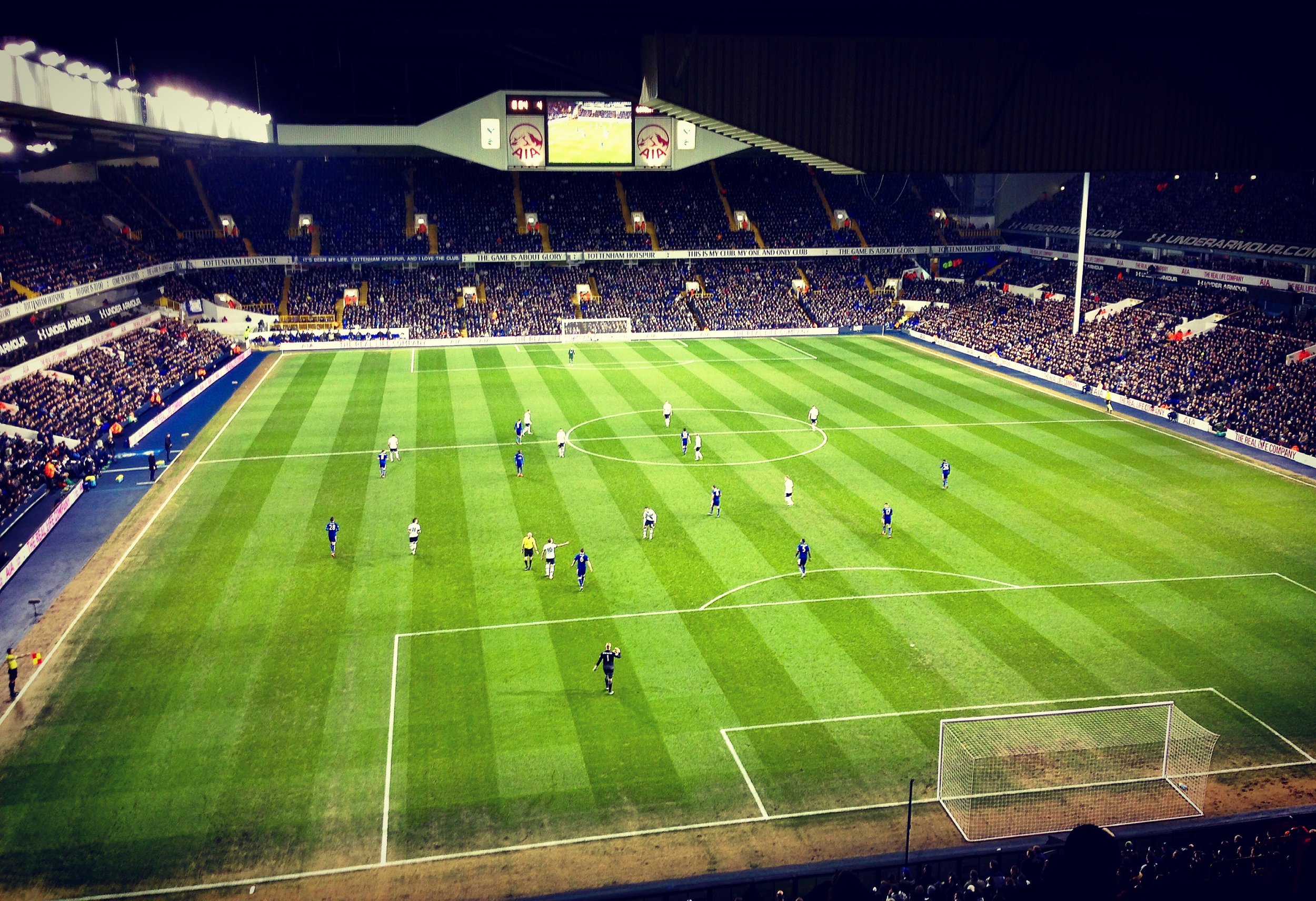 2nd November 2015 - Premier League (Tier 1) Tottenham Hotspur 3-1 Aston Villa - Attendance, 34,882.
Mel's first ever visit to White Hart Lane saw Tottenham make light work of a struggling Aston Villa side. It was all Tottenham from the outset as Mousa Dembele scored after just 3 minutes and by half time we were 2-0 up. So poor was the performance from Aston Villa that their fans took to ironic singing whenever anything 'almost' happened for their team. Cue chants of 'we had a shot' when they finally pushed forward, followed by a slightly louder performance of 'we hit the post' a few minutes later as Aston Villa finally awoke late on. They even got on the score sheet, sending the away fans into pandemonium for a precious few minutes, until Harry Kane eased our nerves with a late goal in stoppage time. Alan Hutton returned to the Lane in an Aston Villa shirt.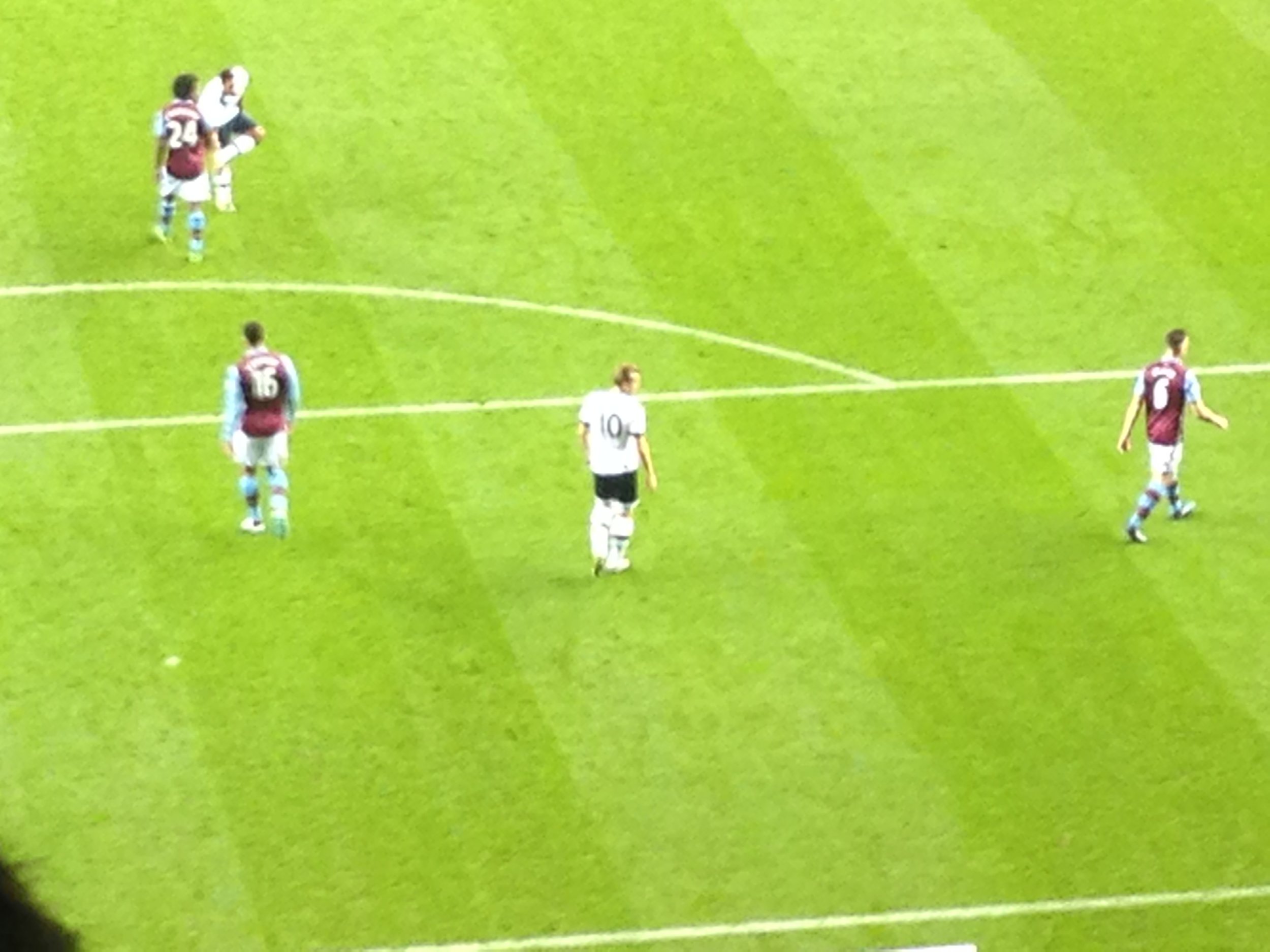 26th April 2014 - Premier League (Tier 1) Fulham 2-2 Hull City - Attendance, 25,700.
A trip down to Craven Cottage by The Thames for Mel's first foray into English Football. We'd picked up a couple of tickets behind the goal in the neutral section and after a drab scoreless first half were treated to a sumptuous second 45 minutes as four goals were scored and the home team – who were desperate for points – threw away a 2-0 lead.
Players of note – former Spurs striker Darren Bent made a second half cameo for Fulham, whilst Hull boasted Tom Huddlestone and Jake Livermore (two more ex-Tottenham players) in their starting line-up.