Luxembourg
Luxembourg City & Luxembourg Road Trip
18th - 21st April 2015
What do you do when you really want to take a road trip exploring a new country but you don't have much time off? Pick a really small country to travel around of course! It was our lack of holiday that found us picking Luxembourg for a weekend break in April 2015. We planned to spend a night in the Capital and then rent a car and road trip around. It is possible to drive from one end of the country to the other in under 1 hour and 30 minutes so we were in no rush despite only having a few days to get to know the country. In fact, the space in which we had confined ourselves was so small that we also had time to attend a Luxembourg football match and even left the country in search of a new adventure with a couple of hours driving a beautiful wine region in Germany.
After arriving, checking in at our hotel and finally getting our heads around the idea of the bathroom having a glass wall which leaves nothing to the imagination, we hit the streets and soon found ourselves on a tour of Luxembourg City. Sadly, our tour guide was rather too efficient as he bombarded us with facts from the outset and before long had started to lose his audience. After 20 minutes of the tour we were still in the car park where the tour had begun, the only difference now being that we had hundreds of years of history stuffed between our ears, although the guide's delivery meant it wouldn't be there for long. We struggled on for over an hour before eventually guiltily sneaking away as we could take no more. We timed our escape to delicately coincide with the area of the City known as 'Grund'. This idyllic quarter is located in a valley below the City Centre and is surrounded by the 'Bock Casemates', a network of underground fortifications that were built in the 18th Century. We bought our entry and eagerly explored some of the 23km of tunnels and stairways situated beneath the City. We'd return to this Grund area that evening - where the tranquillity seemed to have been upped a notch - and enjoy a delightful dinner and drinks.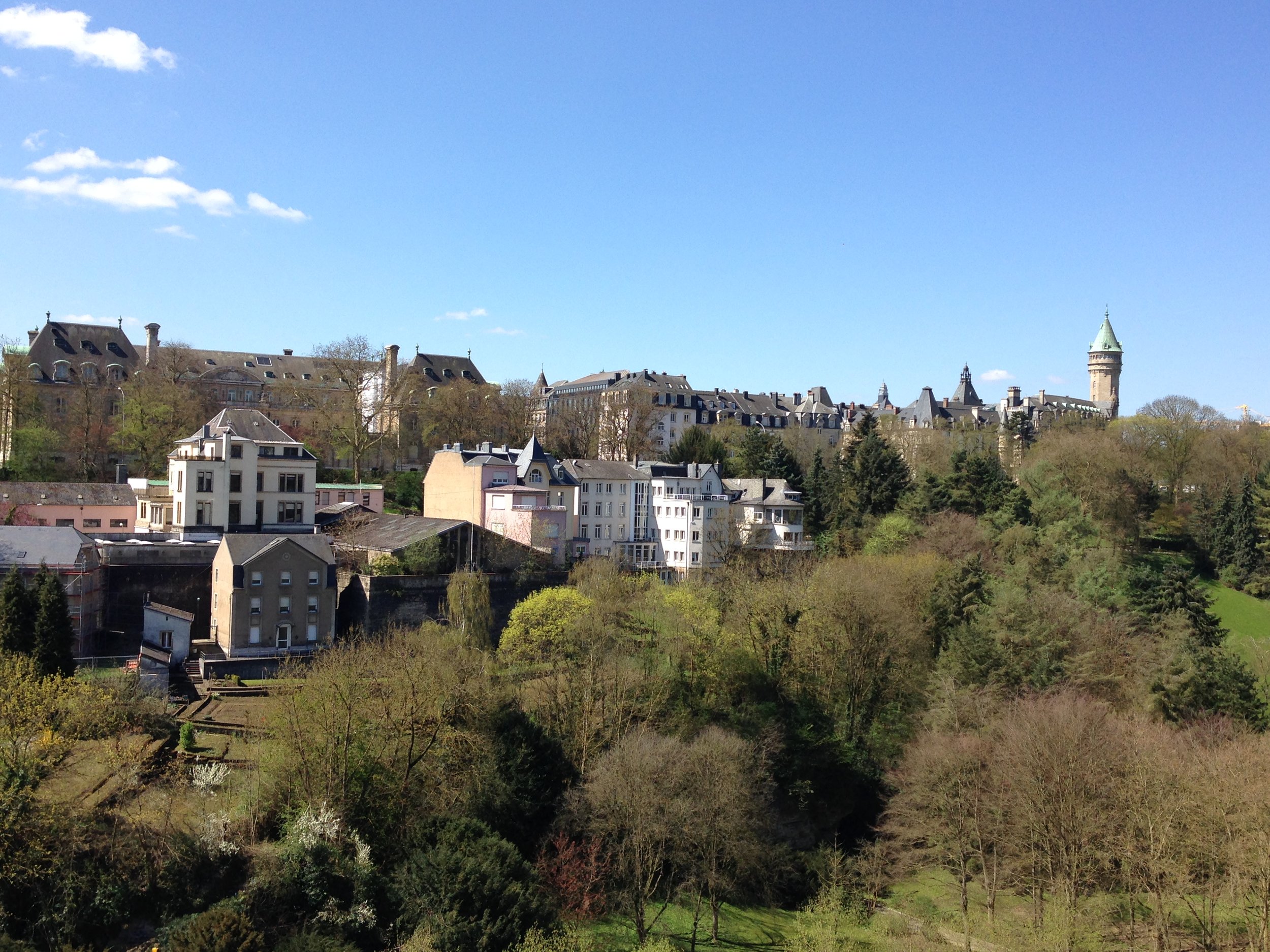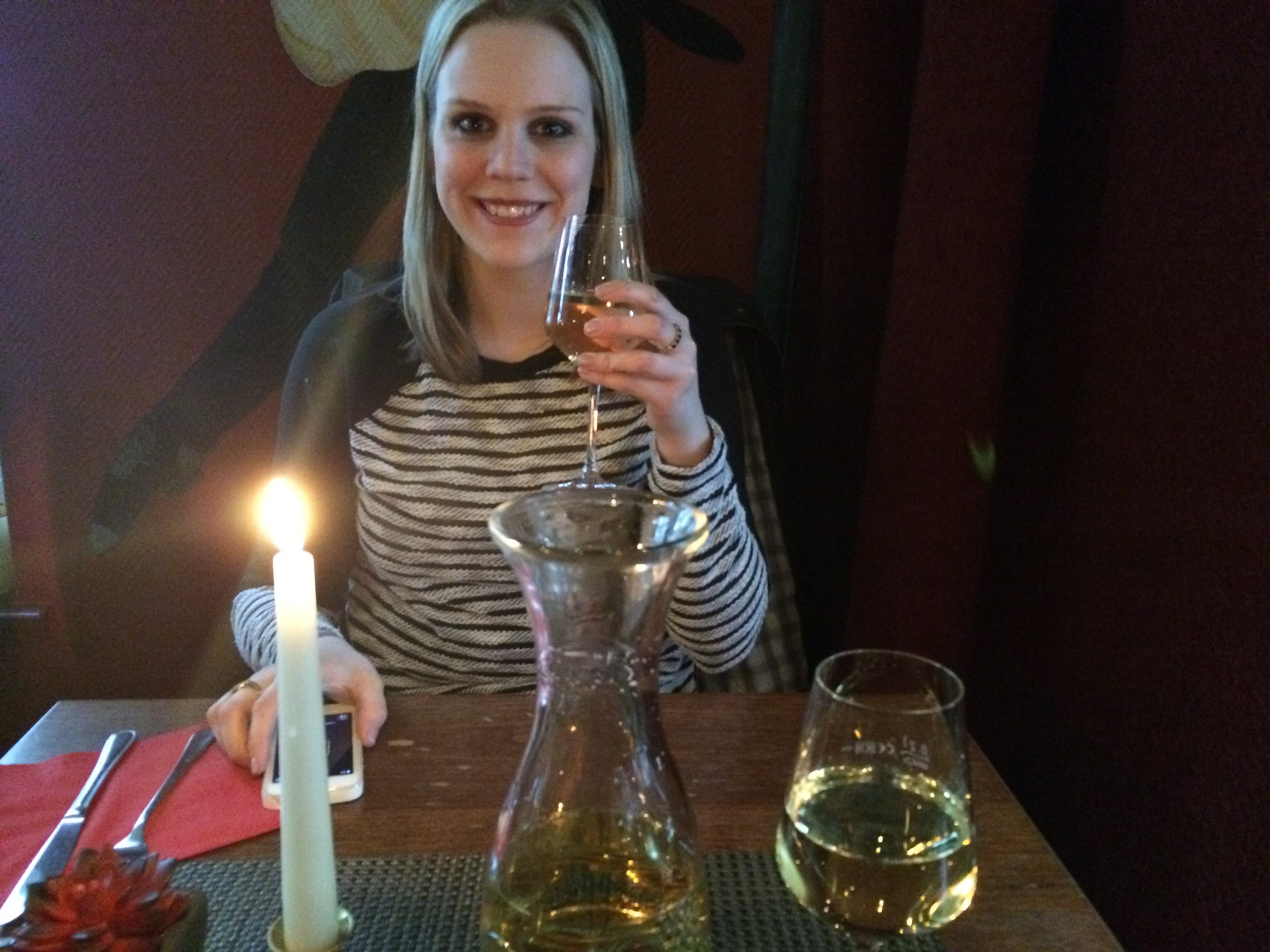 Once it was time to hit the road we left the City and headed north to Bourscheid Castle. The medieval ruins of this castle stand majestically above the River Sure that encircles it. The views offered from atop this lofty point down into the valley below were simply stunning. Despite being such a small country, Luxembourg boasts over 100 castles, and the one we found ourselves in now - dating back as far as the 11th Century - offers surely one of the more scenic panoramic views.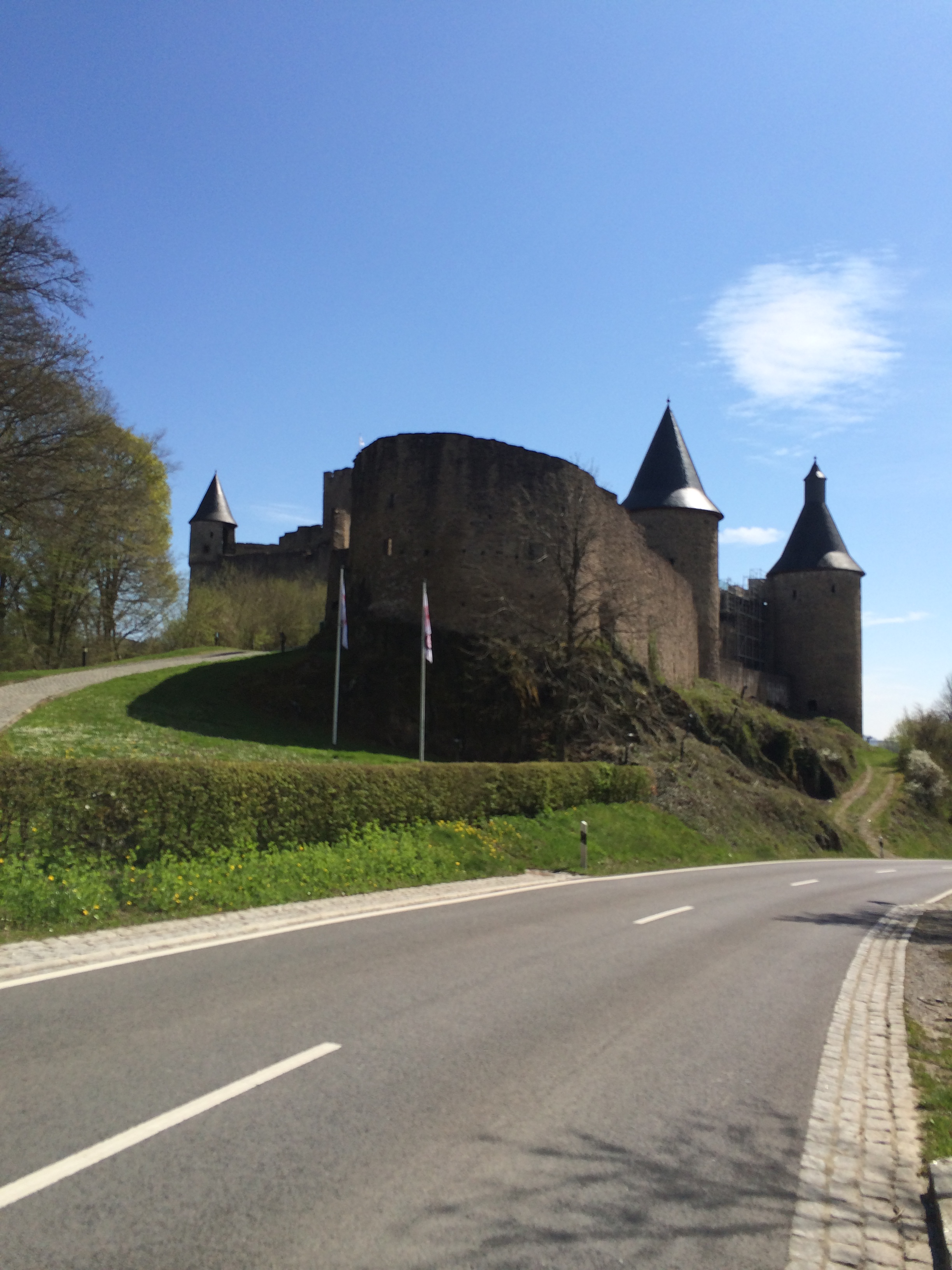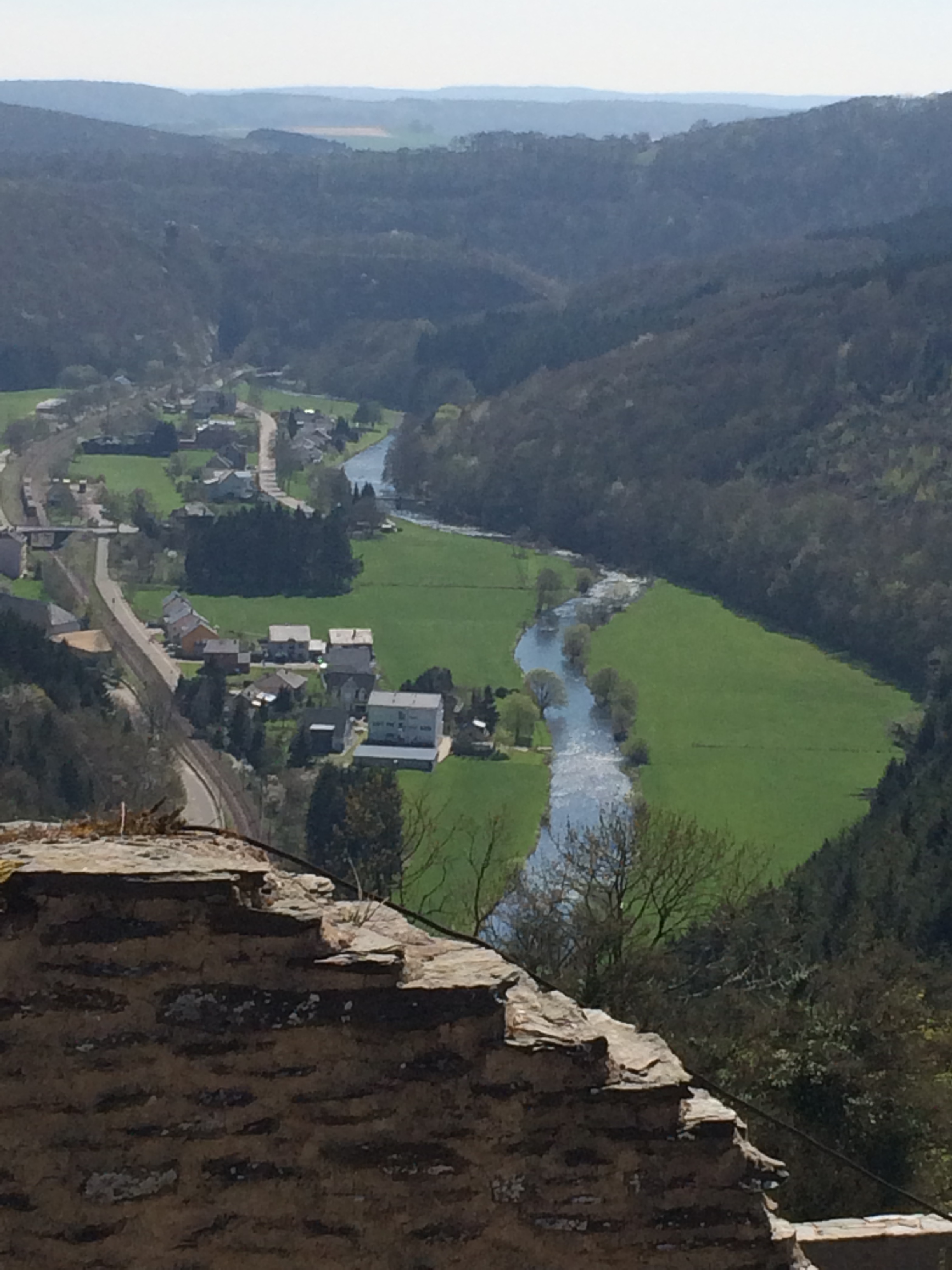 Still in awe at our surroundings we took the short but winding road West to the town of Esch-Sur-Sure for lunch and climbed up to another castle to enjoy yet more wonderful views. It seems as though Luxembourg is full of tiny communes such as this dotted among the hills.
Our other main stopping point on this trip came when we spent the time in the town of Larochette (which of course came with yet another beautiful ruined Castle that looked down on it). This town had a little more life to it, with a row of restaurants with hotel rooms above them and a small selection of bars where we were able to drink with the locals. We got chatting to a young barman who claimed that Luxembourg was boring and he couldn't wait to leave. Well, it was nothing but relaxing for us on our short trip but even if one does feel the urge to 'escape', no matter where you are in this beautiful landlocked country, you're only ever 30 minutes or so drive from the border.