Denmark
Copenhagen & Denmark Road Trip
9th - 13th October 2015
Day 1 - We took a long weekend break to Denmark to celebrate Pete's birthday. We decided beforehand to split our trip in two, the first couple of days would be used to explore Copenhagen, and the second half of the trip we'd hit the road and try to get to know Denmark as a country a little more. This would be the first time that we'd try out Airbnb as we figured it would be a good way to save some money but also provide us with the opportunity to meet local people and perhaps get a few tips on places to go out in the area. For our Copenhagen stint we'd be residing with Esben, a quiet guy in his early 40's. He'd gone to the trouble of supplying us with maps of the City and fully stocking his fridge for us to raid. The room we were renting was comfortable and we made the mistake of laying down to rest for a couple of minutes before heading out to explore. These couple of minutes turned into a couple of hours and before we knew it most of our afternoon plans had been shifted to the second day of our stay.
Eventually we mustered up the energy to head out and with nowhere in particular on our minds we just wandered in the general direction of the City Centre taking in the sights and sounds as we went. Before long we'd stumbled across Nyhavn (Danish for New Harbour), a 17th Century waterfront, packed with many historical ships and lined with colourful looking restaurants and bars. After photographing this quaint little area from every angle possible we went in search of refreshments and soon discovered a quaint little pub called Rosengardens Bodega. After a couple of drinks here, seated outside with blankets to keep us warm, we next wandered off in search of food. Being more than content to just walk and enjoy the busy nightlife we opted for street food rather than a restaurant. Our stomachs satisfied we then headed back to Esben's, stopping for a couple more drinks in a local bar outside the tourist zone. Young and friendly but heavily encased in smoke as soon as you opened the door to enter, we stayed for as long as our lungs would allow us before calling it a night.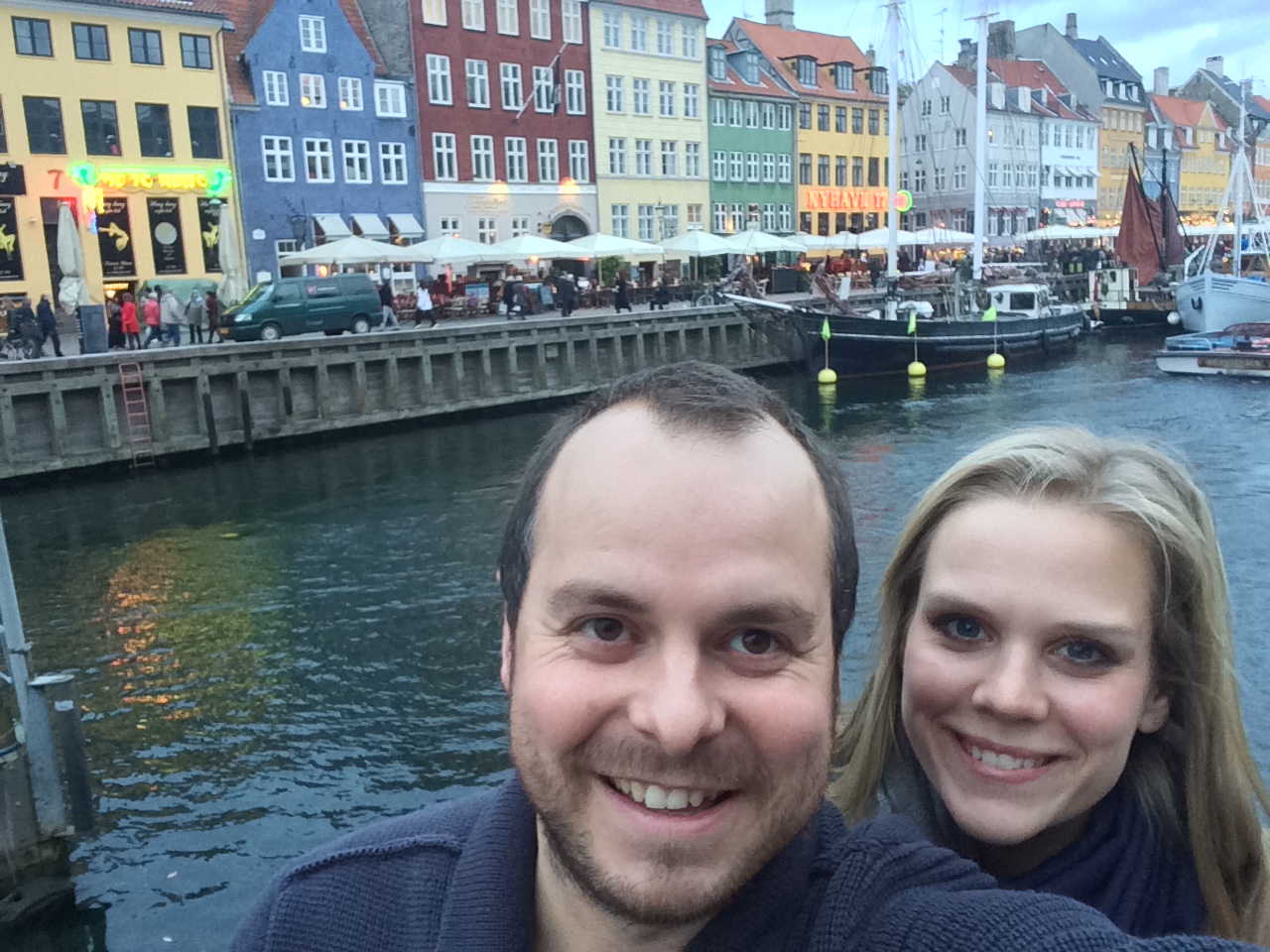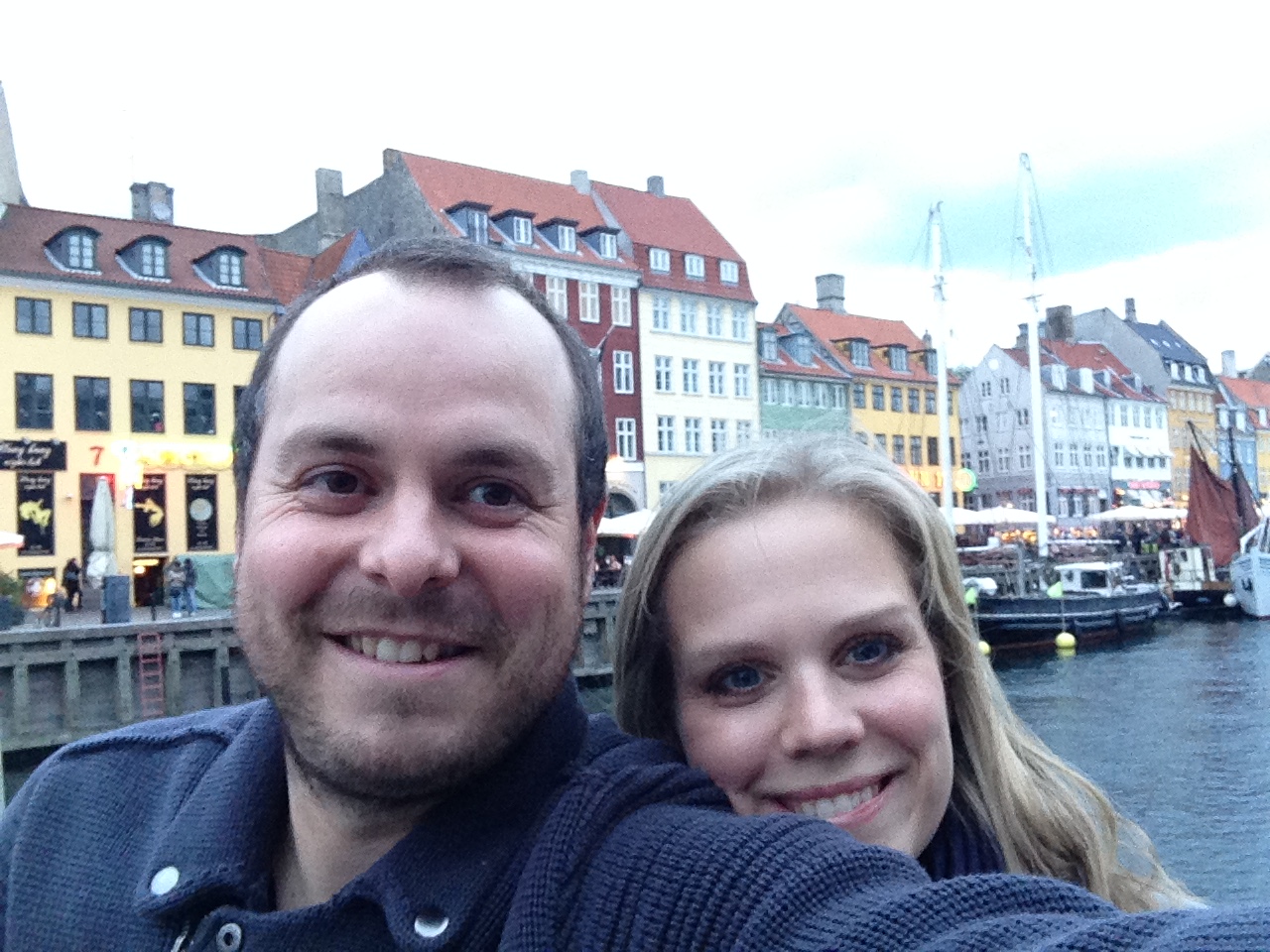 Day 2 - Due to our unforeseen nap and general laziness the day before, we had a lot to cram in on Day 2. With this in mind we set out a little earlier than planned on a cold but beautiful morning, keen to make the opening canal tour of the day. This worked in our favour in that we managed to avoid the hordes of tourists that would no doubt besiege later trips along Copenhagen's waterways. Aside from manoeuvring the canal system we were also taken out a little further to capture a glimpse of The Little Mermaid statue. And a little mermaid it indeed was although the underwhelming sight was seemingly not enough to put tourists off as even at this relatively early hour the first coaches were arriving, packed with people eager to get their photos taken by it. We ended up leaving our tour a little early as by chance it took us past The Church of our Saviour, a building we had planned to visit next. Completed in 1695 this church is famous for its helix spire and contains an external winding staircase that offers wonderful views of the City once you fight your way past the crowds and up to the top. From this lofty height we were also able to pick out Christiania, a self governed 'Freetown' that would be our next port of call. Sadly once there we were unable to take any photo's due to a recent conflict between a tourist and a local, but we wandered the area freely without bother, paying no heed to the men sitting in booths with their faces covered by scarves waiting for 'business' opportunities to come their way.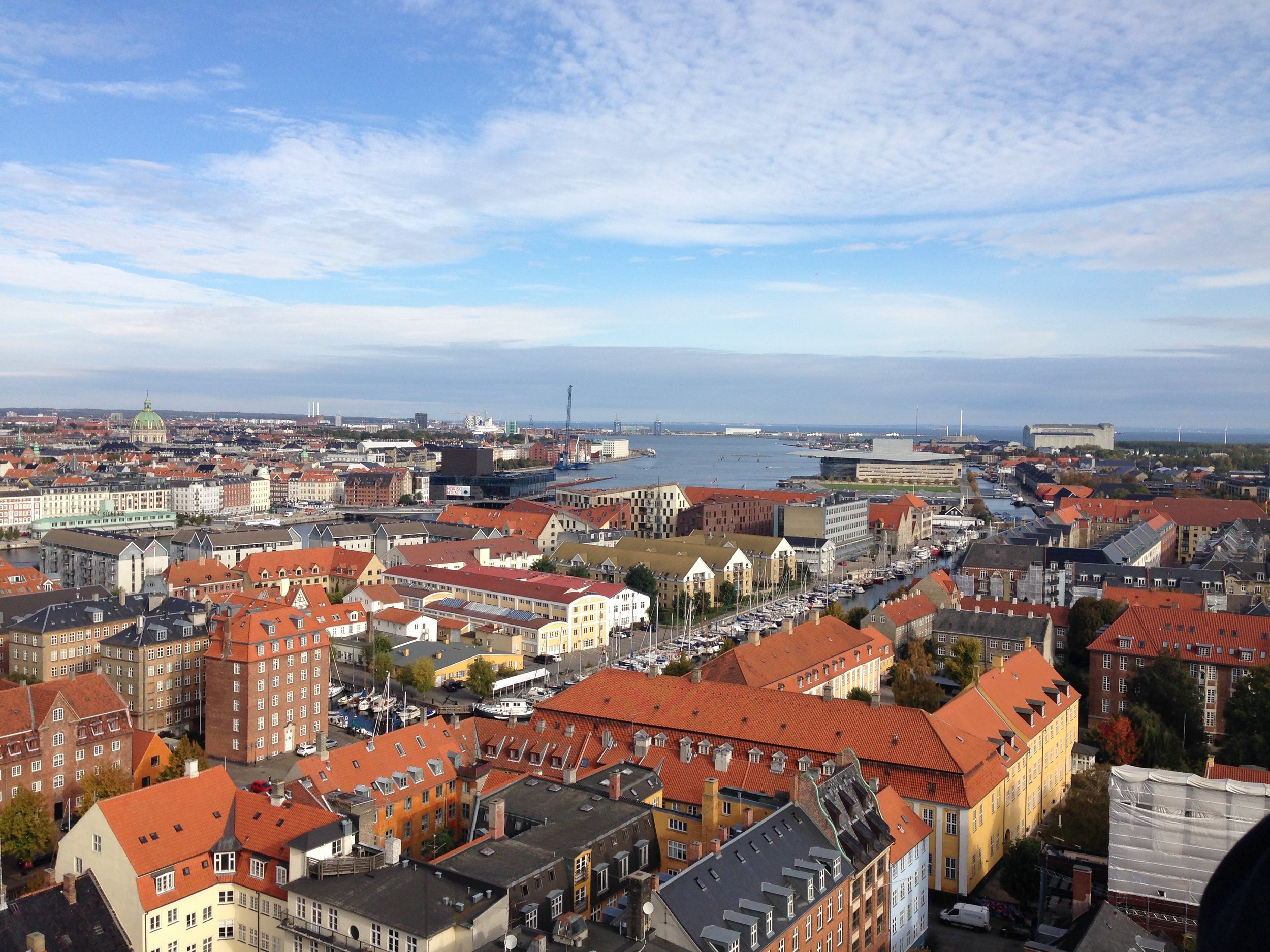 After stopping at a bakery to grab some goodies for lunch, we picked up our rental car and left Copenhagen, driving north to Frederiksborg Castle. We spent some time taking in the tranquil setting of the vast expanse of gardens surrounding the Castle. Whilst in the vicinity we also drove past Kronborg Castle - made famous by William Shakespeare in Hamlet. Keen to get back to the City before dark we opted not to stop here. Instead, our evening activity would be to visit Tivoli Gardens, the second oldest operating theme park in the world and located in the middle of the City. Once there we made the mistake of eating and drinking first, before quickly realising that a couple of pints of lager each isn't the best preparation for being thrown upside down on roller coasters for the the rest of the evening. Undeterred, we pressed on and tried out each of the larger rides before ending with Vertigo, a giant swing in the form of a plane that looped over and over reaching speeds of up to 60mph. It really was quite an experience, the speed at which it flipped us left us paralysed to the chair, unable to pull our heads away. At one point too we were left hanging upside down for what felt like an age but was probably only for a second or two and we were able to catch a glimpse of the awesome sight of an upside down Copenhagen skyline.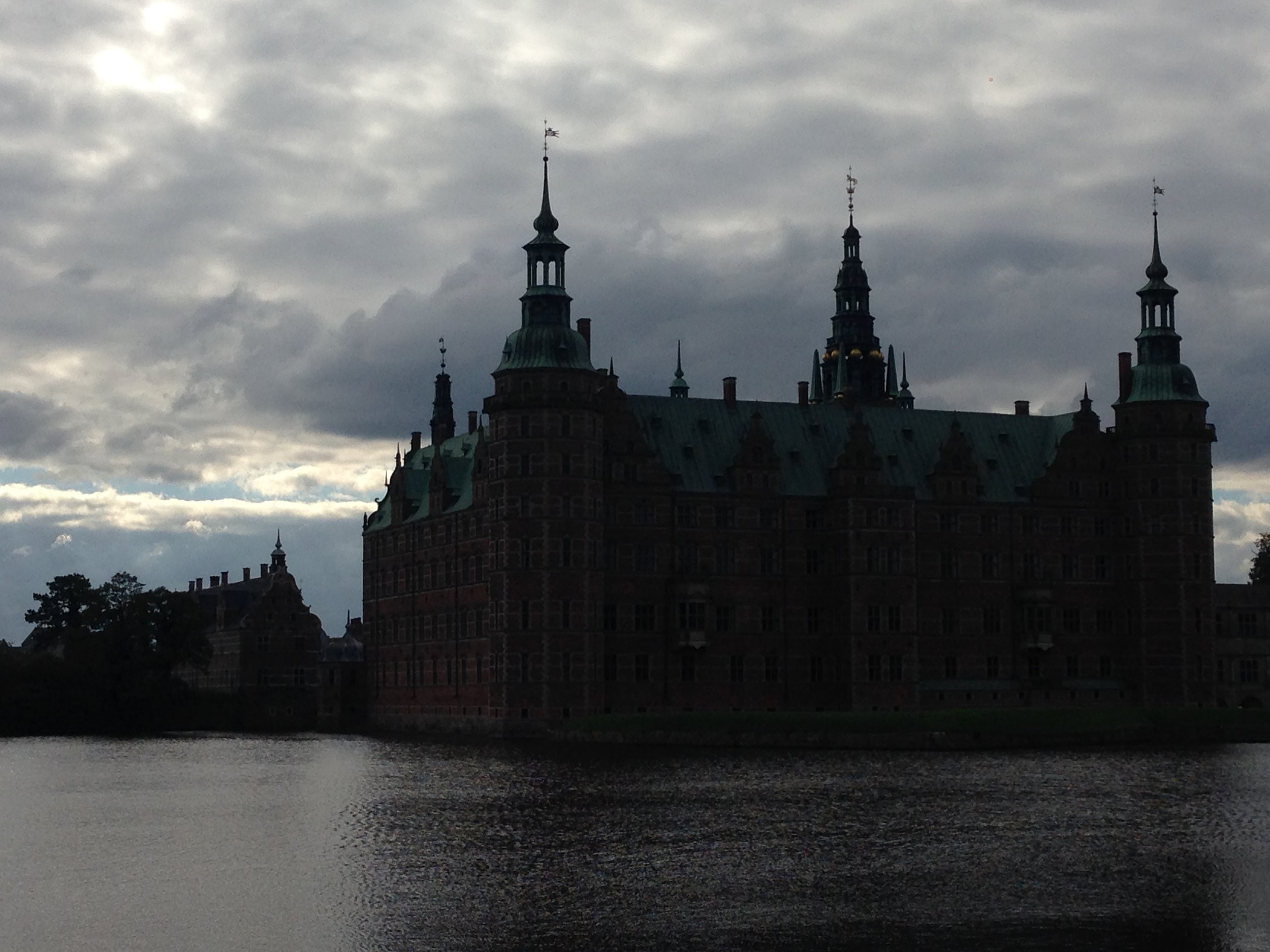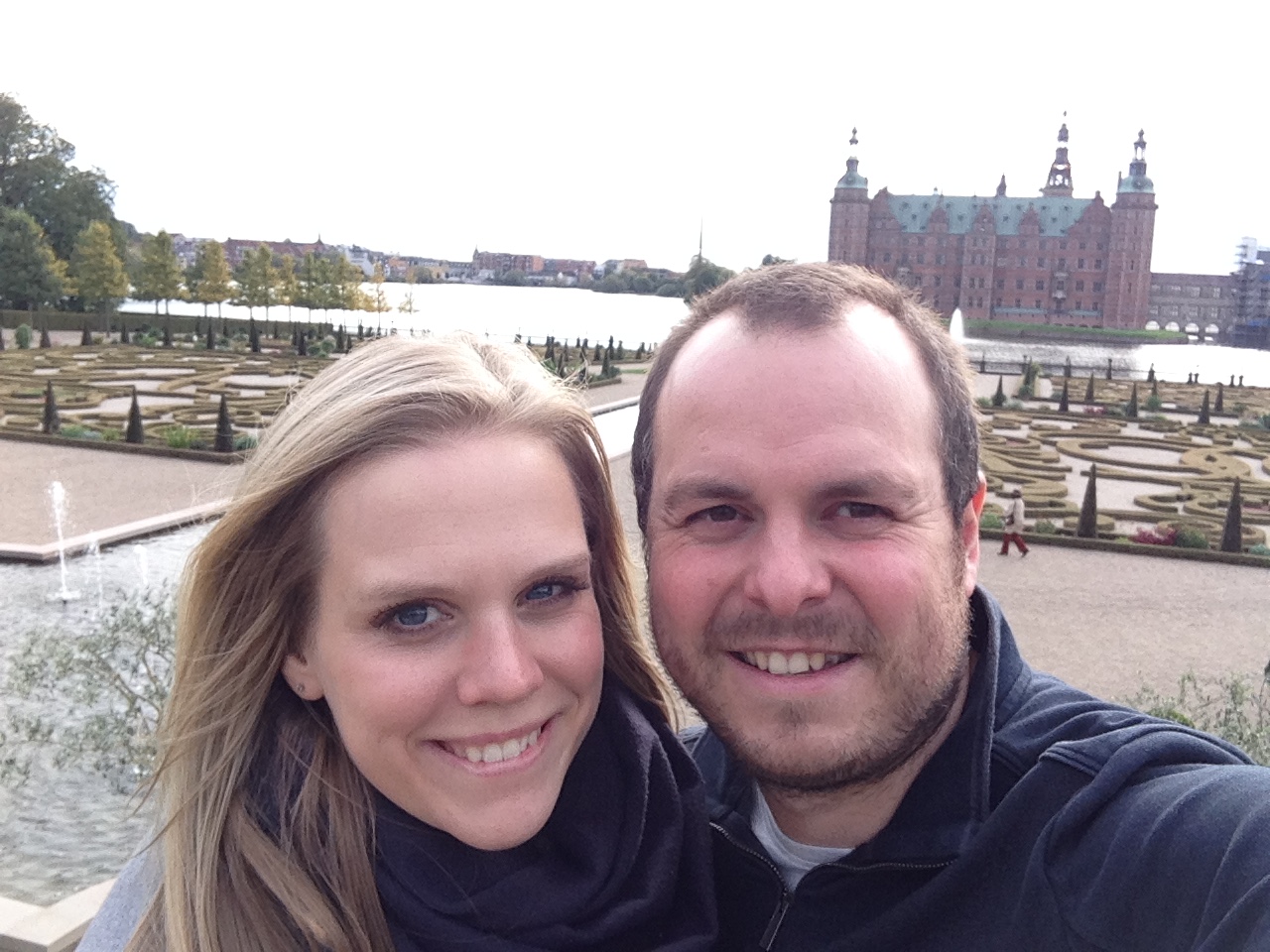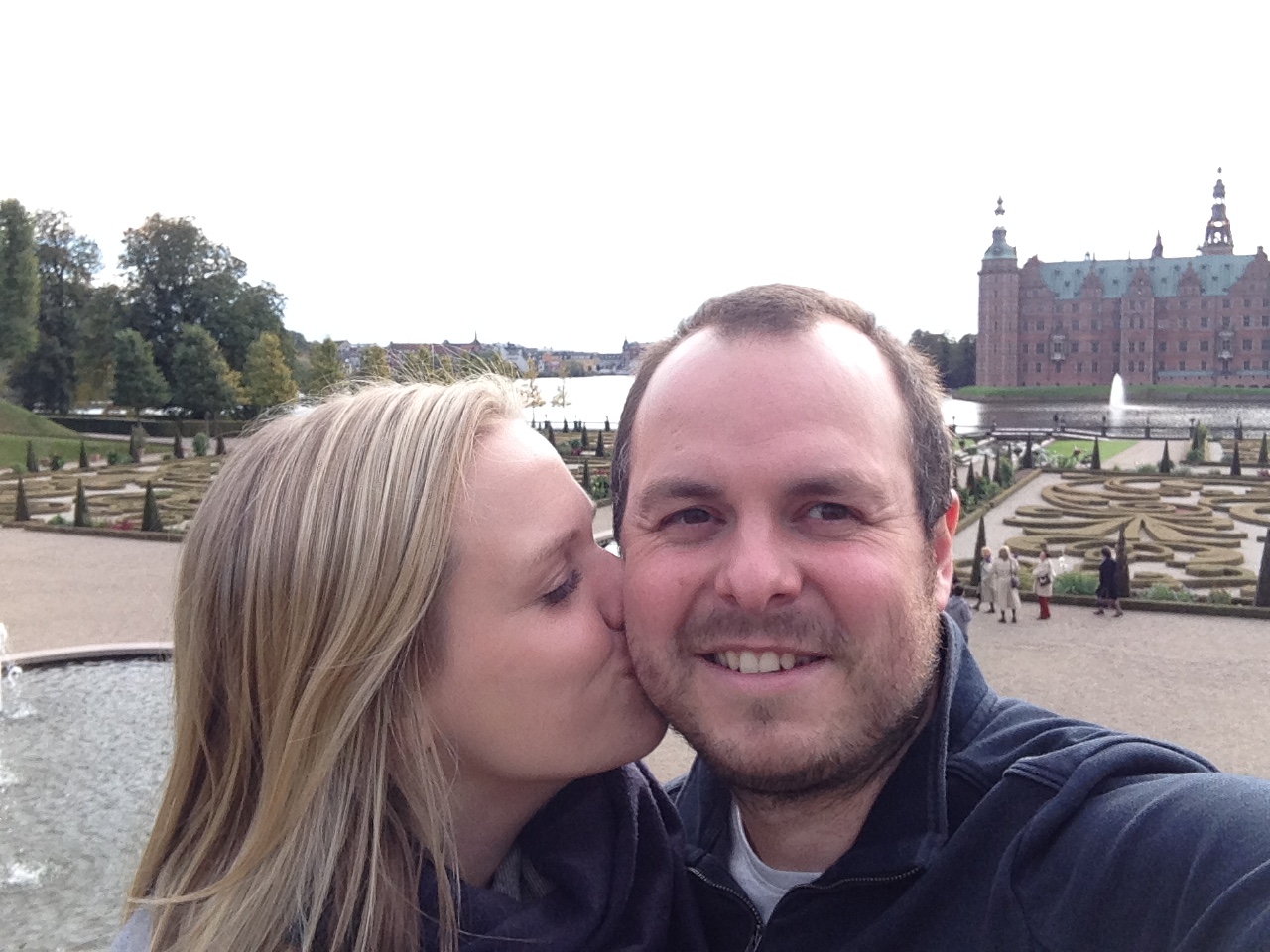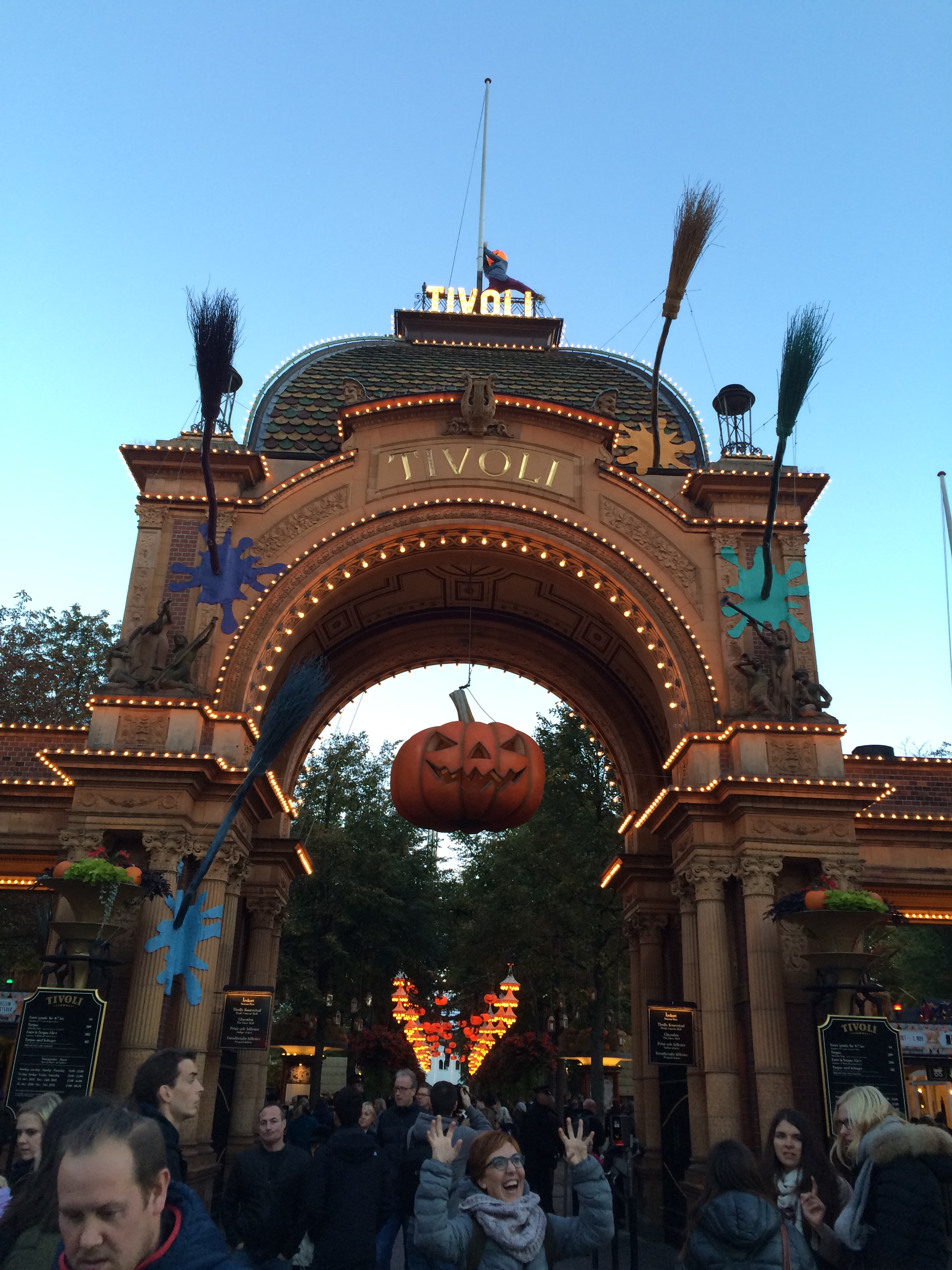 Day 3 - It was time to say goodbye to Copenhagen and hit the open road. Our first port of call was to visit Mons Klint, a 6km stretch of cliffs that provide views out into the Baltic Sea. The drive south was only a couple of hours long but sporting medium hangovers we opted to stop along the way for a bite to eat. By sheer luck we passed through the town of Koge and the largest breakfast buffet we'd ever seen was soon situated right in front of our eyes. Miraculously, we seemed to have timed our arrival moments before the locals began filtering in and before long our stomachs were filled with us over indulging on bread, hot meats, eggs, potatoes, cheese, cakes and fruit (for Mel).
An hour or so later, and a few pounds heavier we returned to our car and continued our journey to the cliffs, convinced we'd never have to eat again. The drive was peaceful but monotonous, just a straight road for miles at a time, broken only by roundabouts at consistent intervals. Eventually, the fields that flanked us opened out into a more expansive view and we caught our first glimpse of the sea. Then the road surface changed from tarmac to gravel as we arrived at our destination. We took some time admiring the views from the clifftop (getting told off by a German lady in the process for jumping a fence and setting a bad example for her children) before trekking down to the beach at the bottom which was well worth the energy as here we were offered tremendous panoramic views of the cliffs and sea.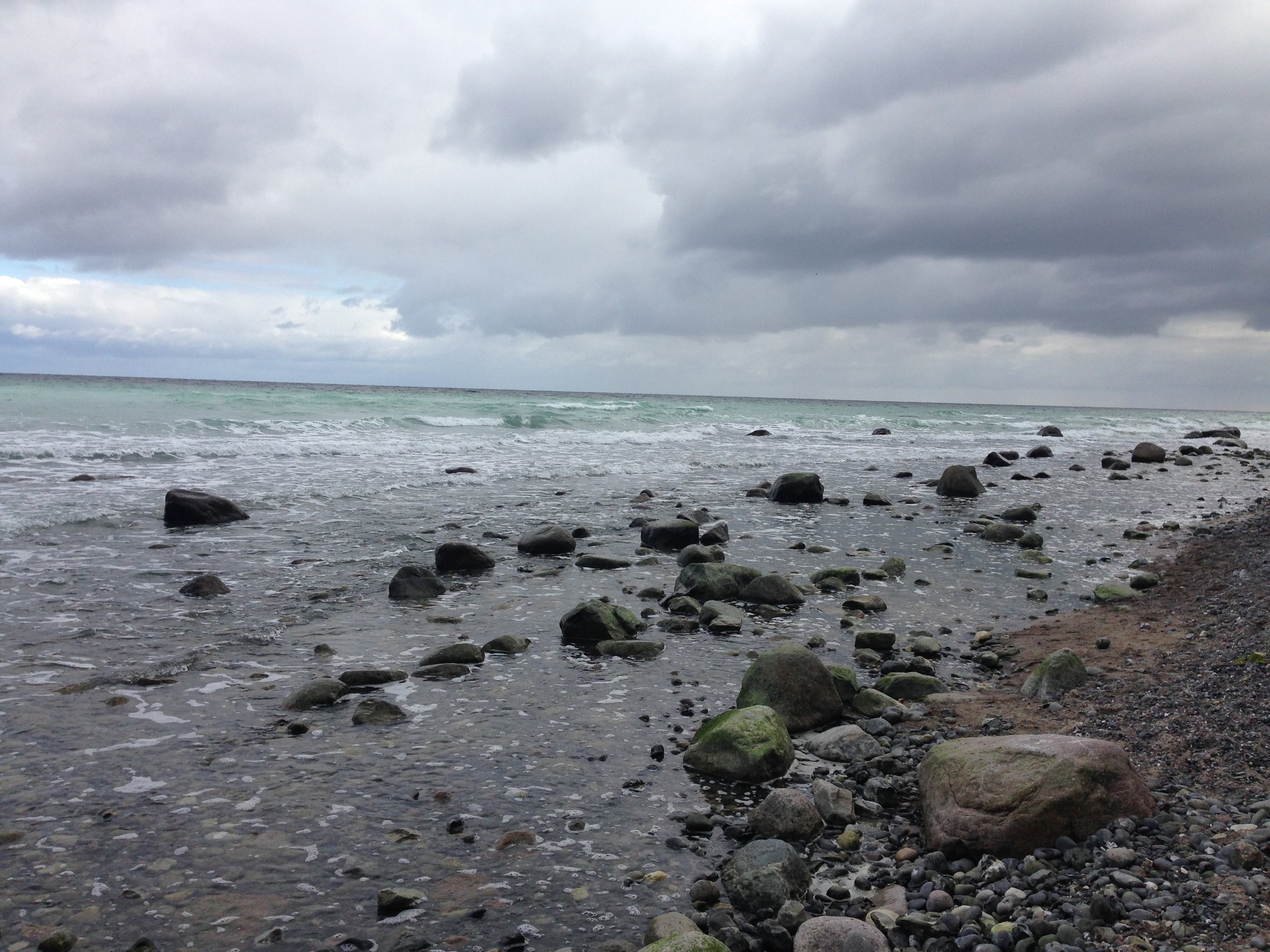 It was soon time to head west and onto a different part of the country. Until now we'd been based almost entirely in Zealand, but our home for the night was to be in Jutland, the largest part of Denmark and the only part to be connected by land to the European mainland. To our horror in order to get there we discovered we'd have to cross two adjoining bridges at a cost of nearly £25 for just a one way journey. We made the crossing in shocked silence and may not have started speaking again until we arrived at Egeskov Castle. Sadly, it was set to close for the day and so we bypassed it and drove onto Vejle. This would be our home for the next two evenings and Elise would be our host, a lovely middle aged woman who made us feel very welcome. Hungry, we ambled into town for dinner and to make friends with the locals. After eating, we decided to hole up in one of the two pubs we'd passed previously and as we entered the entirety of the clientele all seemed to stop what they were doing and peer through the smoky atmosphere at us. We sat at the bar, ordered a couple of beers and minded our own business until a man started poking Pete in the back. This was Alex. He and his wife would go on to be our drinking partners for the night, but for now it was just Alex, poking away and telling us that he didn't speak English, in English.
Being very drunk he revealed his backstory of how he learned English at school but didn't speak it well, and went on to tell us this story 3 or 4 times. By now his wife was also getting involved, mainly though just to yell at him for being inappropriate. An example of this being when he asked Pete if he could 'do something disgusting to your girlfriend that will make her not want to talk to me afterwards'. This turned out to be offering her a shot of alcohol that she really wouldn't like. Imagine his delight then when Mel did the shot and told him she enjoyed it. I think this moment alone was enough to convince Alex that we were to be good company and within minutes he was asking us if he could take us somewhere else for a drink. And so we left this pub and headed down the road to another, noticing as we did so his wife's fashion choice of a Christmas jumper, sweat pants, a ski coat and house slippers. We arrived at the new pub only to discover it was already closed. Undeterred, Alex announced jokingly that we were on a tour of all the closed pubs in Vejle before suggesting we return from where we'd just come from.
And so we spent the rest of that night drinking with our new friends. Pete, mainly with Alex (the conversation was mostly about how he doesn't speak English and how he can't remember Pete's girlfriend's name) and Mel with his wife Metta (who gave her a full and comprehensive run down of her life over the past 30 years). Occasionally the two of them would stop to argue with each other over little things such as who was speaking the better English, or bigger things when Alex would be rude or inappropriate to just about anybody in the bar. Before long they started insisting on drinking more shots and we had to do a further 3 each before finally persuading them to stop.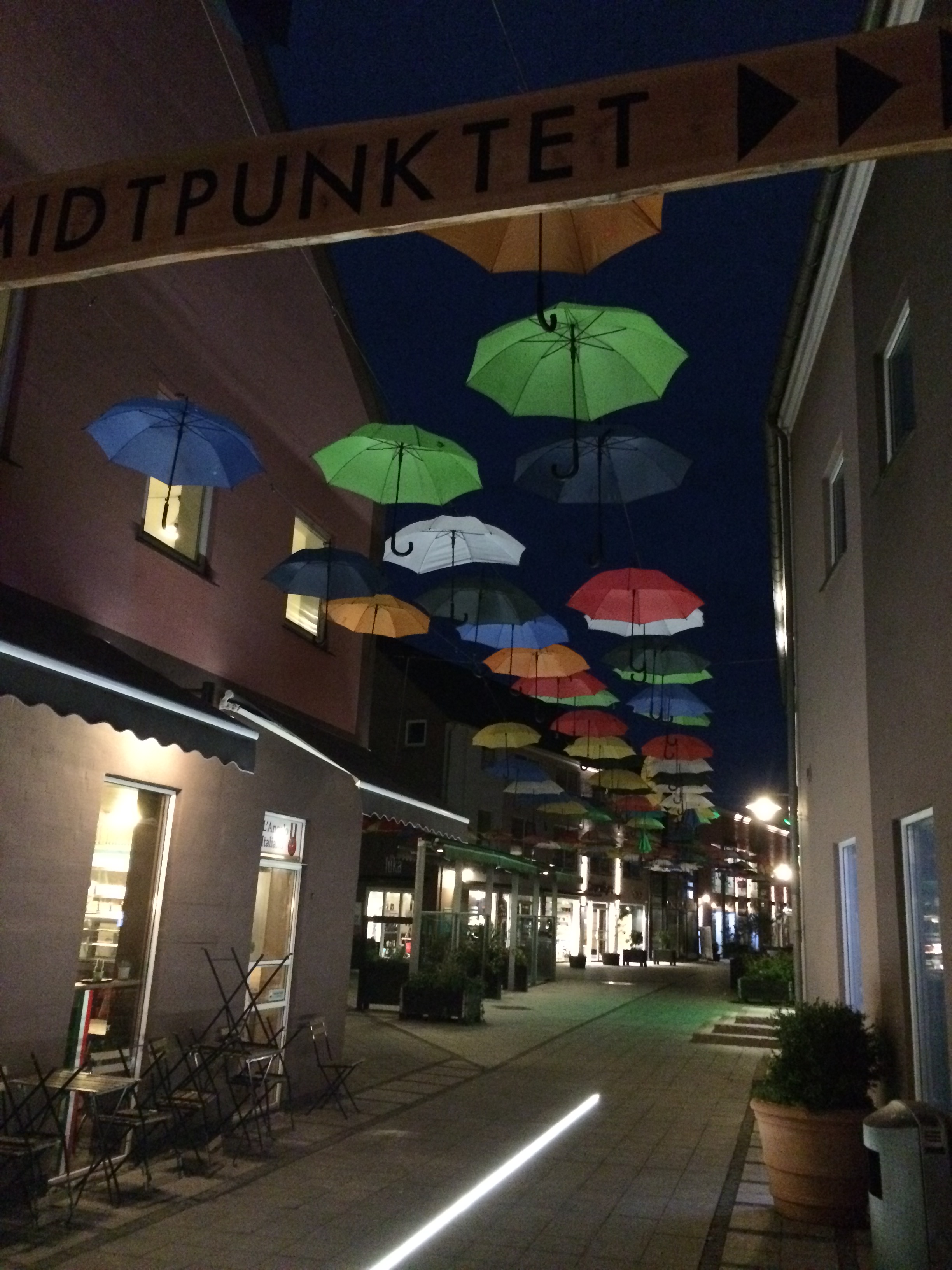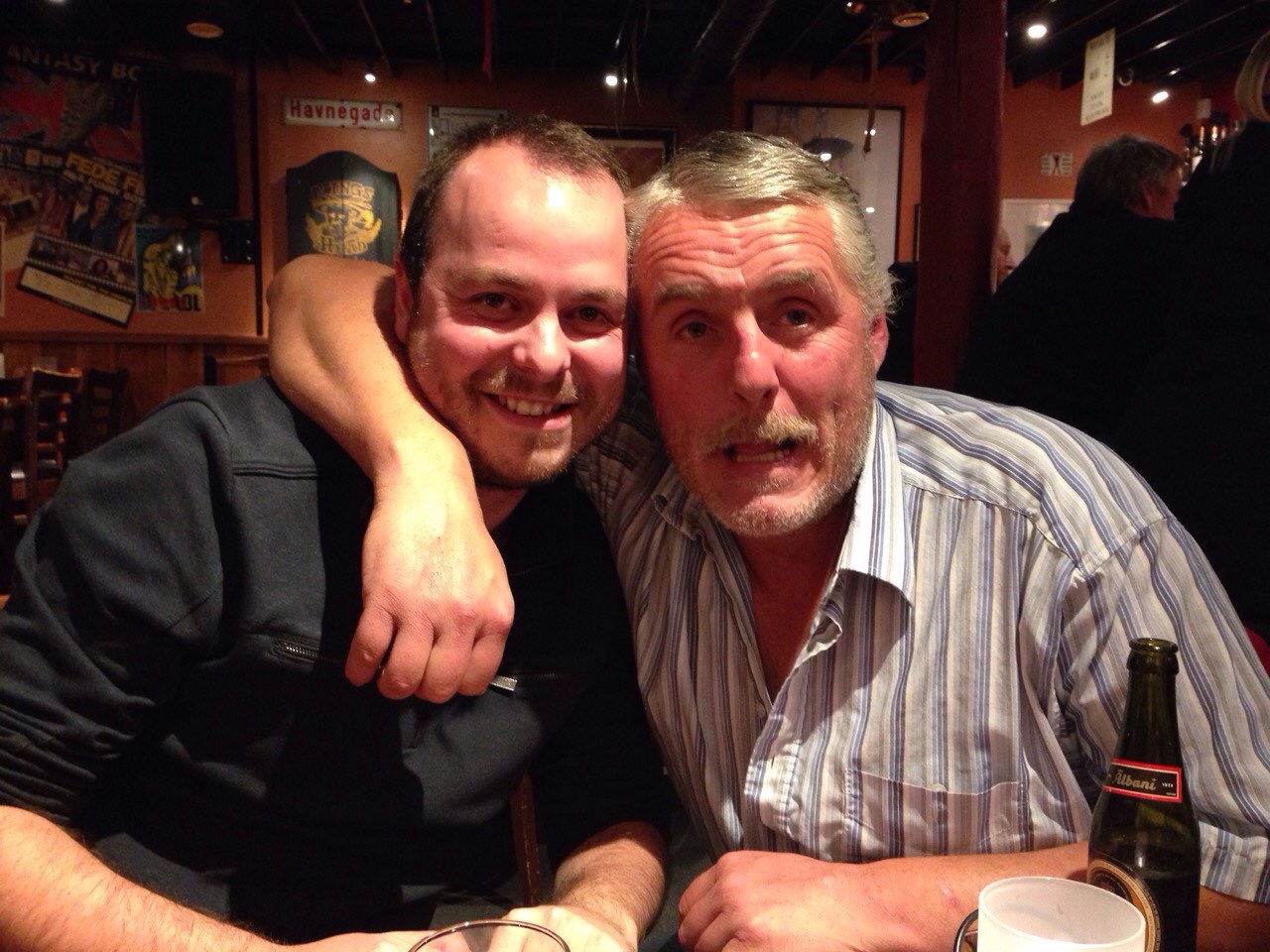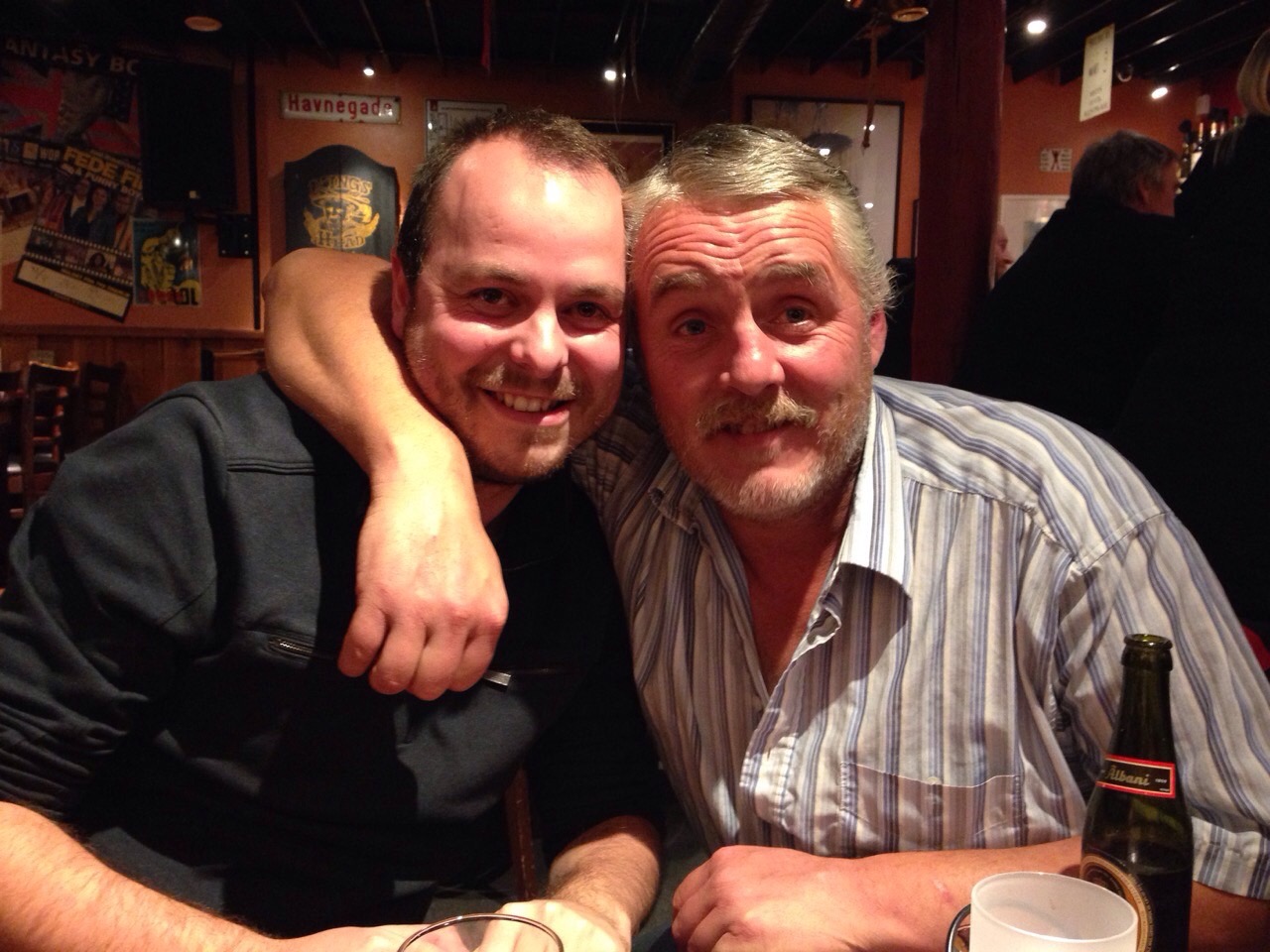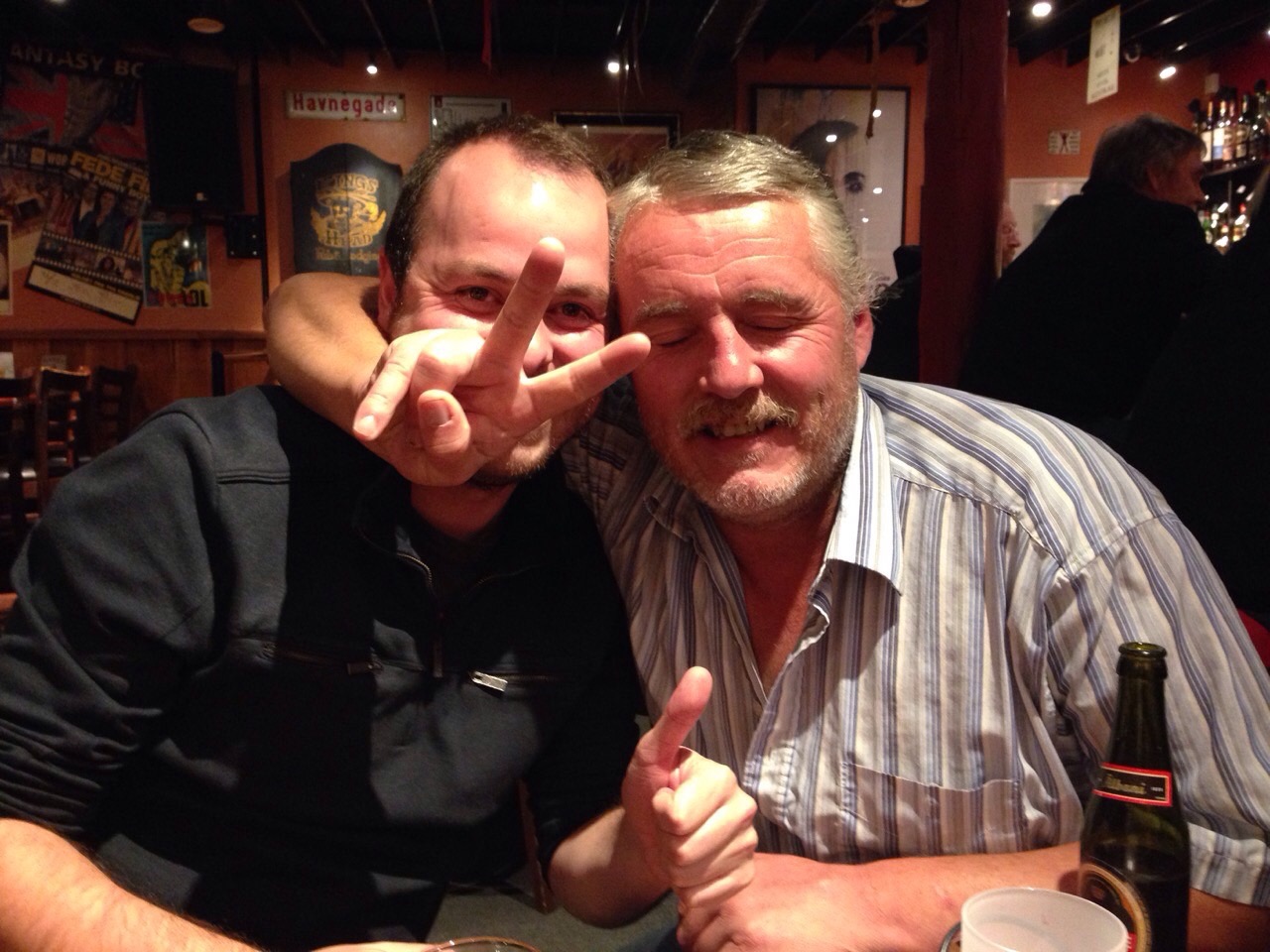 Day 4 - Our penultimate day consisted of a lot of hours of driving as we toured the country with a few different destinations in mind. We started by heading to the West Coast to see the Men at Sea monument. Erected 20 years ago to celebrate the 100th anniversary of the municipality of Esbjerg, it sits in a half-finished surrounding area that still looks very much like a work in progress. From here, we reached north to the coastal town of Skagen, racing the sunset along the way. We had two places to visit before it got dark, the first being Grenen, the northern headland of Denmark and the place where two seas (the Skagerrak and Kattegat) meet. We got there an hour before dark but still faced a long, slow hike across the vast Danish beaches and by the time we had placed one freezing foot in each sea the sun was incredibly low in the sky. Undeterred, we pressed on to our last tourist attraction of the day, an old abandoned lighthouse called Rubjerg Knude that was being slowly buried by the constantly shifting sand dunes around it. Left empty in 2002, it is thought that it will be claimed by the sea within the next 10 years.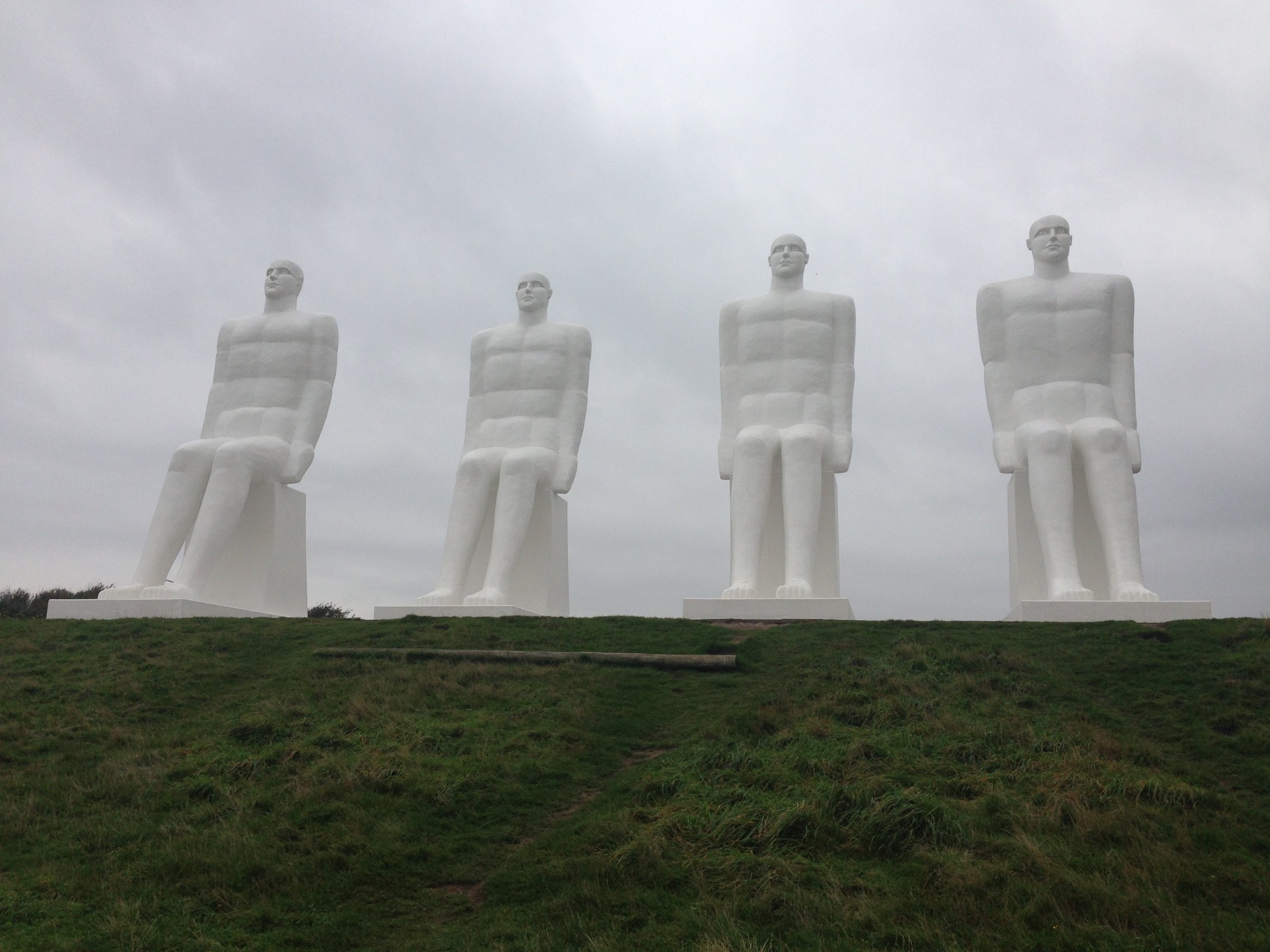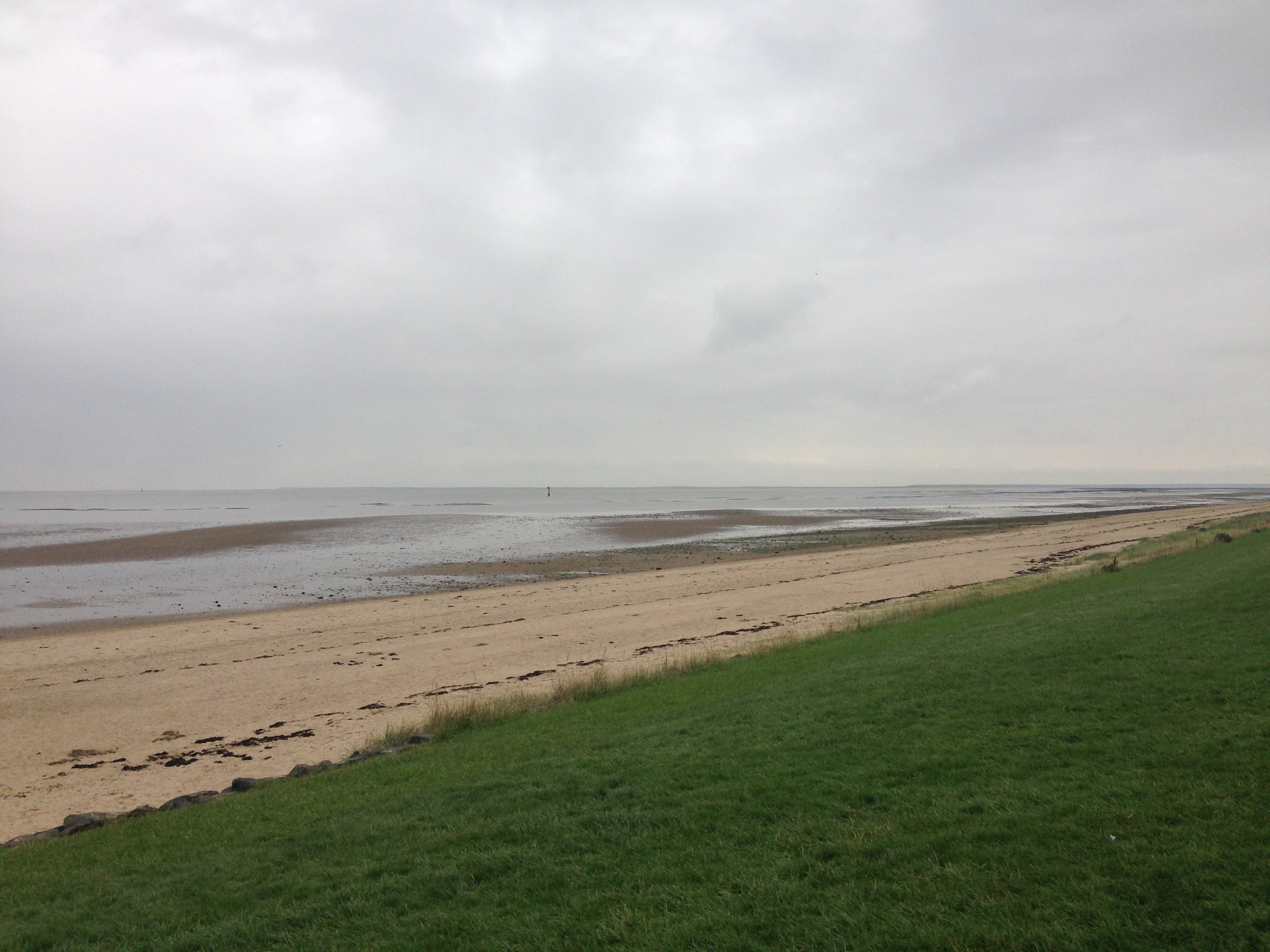 Day 5 - Pete's Birthday! We got up to leave and there was Elise standing outside our room with a bottle of wine with a small Danish flag attached as a present. What a lovely lady, we'd only met her for the first time the a couple of nights previous. Again though, we were in a rush with plenty to fit in on our last day. Handily, between us and the airport is the historical site of Trelleborg, a Viking ring castle. Keen to tap into the culture further we visited here and explored the land and the reconstruction of one of the longhouses that used to be situated here. As we left the site, the weather turned dark and torrential rain slowed us down but we still made it to our last stop of the trip - the Carlsberg Brewery. This was a present from Mel to Pete and after an informative tour and an engaging backstory to the Carlsberg legacy we were given two free drinks each to enjoy. And there we sat, sipping our beers and reflecting on a wonderful long weekend away.